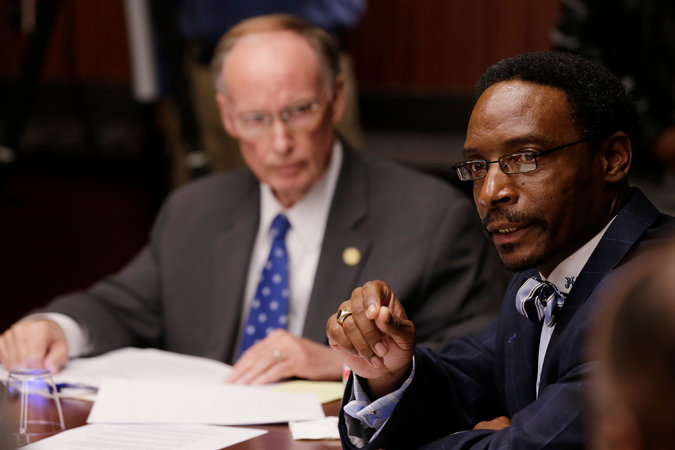 Alabama judge tells offenders to donate blood if they don't want to be fined
Judge Marvin Wiggins, right, with Gov. Robert Bentley in 2013 / Dave Martin/Associated Press
Another "whoops, I wish I hadn't said that" moment, this time in a courthouse in Perry County, Alabama. Judge Marvin Wiggins told a courtroom crowded with people who were about to be fined for offenses ranging from hunting after dark to drug possession that they would get a US$100 credit toward these fines if they donated blood. He said:
"Good morning, ladies and gentlemen. For your consideration, there's a blood drive outside. If you don't have any money, go out there and give blood and bring in a receipt indicating you gave blood… Consider that as a discount rather than putting you in jail, if you do not have any money … The sheriff has enough handcuffs for those who do not have money."
Judge Wiggins's comments were recorded by the Southern Poverty Law Center.
Apart from concern about the legality and even constitutionality of the unusual option, there is an obvious bioethical angle. The offenders were effectively being forced to participate in donating an organ, something which must always be voluntary, even if donating blood is the least onerous of all organs.
"What happened is wrong in about 3,000 ways," said bioethicist Art Caplan, of NYU Langone Medical Center, told the New York Times. "You're basically sentencing someone to an invasive procedure that doesn't benefit them and isn't protecting the public health."
https://www.bioedge.org/images/2008images/TH_judge_5476879.jpg
Creative commons
https://www.bioedge.org/images/2008images/20alabama-master675.jpg
informed consent
organ donation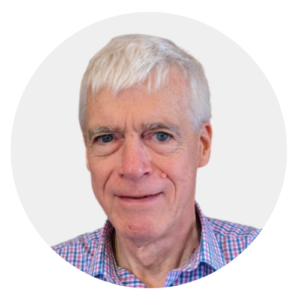 Latest posts by Michael Cook
(see all)