A WEEK OF EUTHANASIA ANNIVERSARIES
It's a week for euthanasia anniversaries. The Netherlands is commemorating the fifth anniversary of the legalisation of euthanasia on April 1, 2002. Radio Netherlands interviewed some prominent figures. No big deal, says Dr Bert Keizer, author of Dancing with Mr D, a book about his work as a euthanasia doctor — before it became legal. He comments that "I don't think that the law will have much changed the daily routine of death".
However, a member of the national euthanasia commission, bioethicist Evert van Leeuwen, suspects that Dutch doctors are not playing by the rules: "It is actually odd that a doctor firstly helps someone to die and afterwards sends on case notes to a commission which subsequently decides whether the doctor will be pursued for causing a death or murder!"
Because of the rubbery figures which this system produces, no one knows exactly how often euthanasia takes place in the Netherlands. Wesley J. Smith, an American expert, says that 1,000 patients are killed each year without requesting it. And terminal sedation, which many observers term "slow euthanasia", was responsible for between 4 and 10% of all deaths in 2001, according to recent figures. Everyone agrees that more clarity is needed.
The other occasion is the 10th anniversary of the quashing of the world's first euthanasia law in Australia. The Northern Territory legalised it in 1996 and several patients died with the help of a local doctor, Philip Nitschke. However, after an intense national debate, the Federal Government stepped in and effectively voided the law. Dr Nitschke, who subsequently became an internationally renowned euthanasia campaigner, , Apr 2; Journal of Medical Ethics, April
IVF CONTROVERSIES IN UK
British women can get free fertility treatment courtesy of their National Health Service, although it is rationed. Now a shock survey shows that three-quarters of British doctors oppose the NHS funding IVF. According to the survey, doctors still support their tottering health service, but are increasingly concerned about how to pay for it. If they had their druthers, cost-cutting would begin with gender reassignment surgery (84% opposed), vasectomy reversals (80% opposed) and IVF (76% opposed).
The British Fertility Society, the peak body for IVF specialists, deemed this "a surprising finding". A survey of 70,000 hospital doctors last year found that 60% thought that the NHS should continue to support assisted conception, a spokesman said.
IVF policy in the UK is changing, too. The government fertility watchdog, the Human Fertility and Embryology Authority, is to recommend that women under 40 have only one embryo fertilised and placed in the womb in an effort to lower the number of multiple births. The growing number of IVF twins is having a major impact upon neonatal care in hospitals. A number of European countries have already banned transferring multiple embryos. However, the proposal is controversial as it could diminish women's chances of a pregnancy.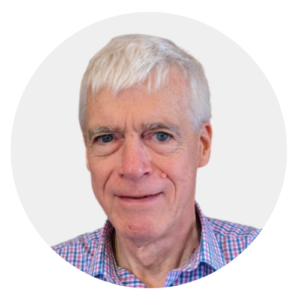 Latest posts by Michael Cook
(see all)