Well, rejoice with us. BioEdge had its first world scoop. Last week, as far as I can determine, we were the first to pick up the publication of Alberto Giubilini and Francesca Minerva's controversial article in the Journal of Medical Ethics arguing that infanticide is ethically permissible. The news went viral and at last count a report in the London Telegraph had nearly 2,100 comments. BioEdge only had about 40, but at least we got there first.
The fallout from the article cannot have been pleasant for the authors. Dr Minerva says that she received death threats. "This was a theoretical and academic article. I didn't mean to change any laws. I'm not in favour of infanticide. I'm just using logical arguments… I've received hundreds of emails saying, 'You should die'," she told the Sydney Morning Herald.
From a professional point of view, I feel less happy about my own nose for news. I failed to anticipate that newspapers across the world would reverberate with outrage. Julian Savulescu, the editor of the JME, was also astonished by the often-vitriolic response in blogs. Like me, it seems, he had been rather ho-hum about the whole business.
"The arguments presented, in fact, are largely not new and have been presented repeatedly in the academic literature and public fora by the most eminent philosophers and bioethicists in the world, including Peter Singer, Michael Tooley and John Harris in defence of infanticide, which the authors call after-birth abortion."
I suppose that this is one of the problems of working in bioethics. You lose touch with the fact that most ordinary people think that arguments in favour of infanticide are not only seriously weird, but depraved and wicked.
So what do you think we should do with the lead story this week – a doctor arguing in a leading journal that the default position for seriously brain-damaged patients should be withdrawal of nutrition and hydration? American blogs would have a field day with that one.
And it is especially relevant for the Dutch royal family. Prince Johan Friso was brain-damaged last month and may spend the rest of his life in a permanent vegetative state. (See the story below.) If so, it won't be in the Netherlands. The tragedy has exposed the fact that the Dutch don't treat severely brain-damaged patients if they are over 25; they let them die.
Michael Cook
Well, rejoice with us. BioEdge had its first world scoop. Last week, as far as I can determine, we were the first to pick up the publication of Alberto Giubilini and Francesca Minerva's controversial article in the Journal of Medical Ethics arguing that infanticide is ethically permissible.
https://www.bioedge.org/images/2008images/watergate.jpg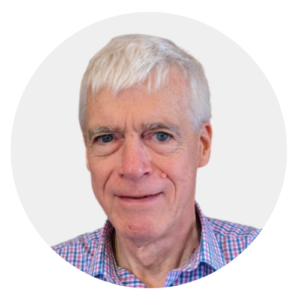 Latest posts by Michael Cook
(see all)