Abolish dead donor rule for executions and euthanasia, say bioethicists
Even more radical proposal
Abolishing the dead donor rule — that vital organs should only be taken from dead patients –is one of the radical suggestions which have been made in recent years to increase the pool of organs for transplant. However, the authors of an on-line article in the journal Bioethics have taken this argument one step further. They contend that it should be abandoned to allow executed prisoners or people who commit voluntary euthanasia to donate their organs. As framed by Christian Coons and Noah Levin, of Bowling Green University, in in the US, the argument is more theoretical than practical. They effectively argue that in cases where the patient is going to die anyway, it makes no sense to apply the dead donor rule.
Since they believe in patient autonomy, their discussion focuses on prisoners and people contemplating euthanasia who can give informed consent. Would this lead to pressure to execute more prisoners or to recruit people for euthanasia? Perhaps, they respond, but that would be a fault of the judicial system or doctors, not of their argument. They point out that:
"Euthanasia as practised in The Netherlands is no more or less humane than termination via RVO [removal of vital organs]. The Dutch euthanize by inducing unconsciousness with general anesthesia and then cause cardiac arrest or suffocation. Execution by lethal injection mirrors euthanasia in The Netherlands and often uses the same drug combinations. Termination by RVO would be just as humane – the difference lies in merely removing well-functioning organs rather than causing vital organs to malfunction."
What about patients in persistent vegetative states? Is it ethical to harvest their organs? Coons and Levin say that "we take no stand" on this. But if bioethicists realised the absurdity of the dead donor rule, they would be better placed to deal with this ethical conundrum. "Abandoning DDR lets us focus on the important ethical aspects of organ procurement and could result in the good consequences of upholding autonomy and potentially increasing the donor pool. It also clears the way for more fruitful, intelligent, and less dogmatic discussion of issues in medical ethics and policy." ~ Bioethics, early on-line
Michael Cook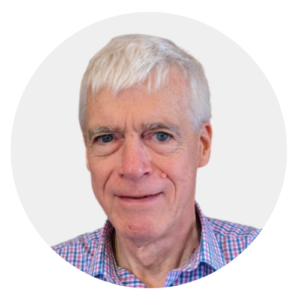 Latest posts by Michael Cook
(see all)