Adult stem cells could cure diabetic blindness
Pfizer take the plunge and invests in stem cell research
Good news on the adult stem cell front from
the big drug company Pfizer. It is gambling that diabetes-induced retinal
damage can be treated with bone and blood marrow stem cells. An ophthalmologist
with Scripps Research Institute, Martin Friedlander, has found that these cells
have a remarkable ability to target and repair damaged blood vessels in the
eye.
In the future, patients with early signs of
blood-vessel damage in the eye would have a blood sample taken. Adult stem
cells would be isolated and injected into the eye. The adult stem cells could
stave off further blood-vessel damage for years, preserving eyesight that would
otherwise be lost.
"It is unbelievable. These cells know
where to go and they target the site of injury," said Friedlander. In his
lab, he says that has cured mice "10 times over" in work funded by
the National Eye Institute. The big question, he said, is whether the treatment
will help people.
In general Big Pharma has stayed aloof from
stem cell therapies. It is waiting to see whether universities and small
start-up companies develop useful products first. But Pfizer seems enthusiastic
about this project. "Pfizer has put its flag in the ground that there is
future in regenerative medicine," said Corey Goodman, president of the
company's biotech unit. "The eye is a very good place to be starting–it
is an isolated organ, and there is a huge need."
According
to Forbes, Pfizer has to be adventurous. Its share price has tumbled and its
main drug, Lipitor, will face patent expiration in 2011. ~ Forbes,
June 23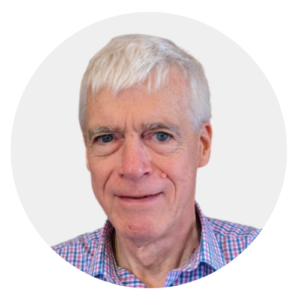 Latest posts by Michael Cook
(see all)