Adult stem cells quietly surging ahead
Embryonic stem cells said to be "gold standard", but hampered by fears of tumours
Only a year ago, the stem cell wars were cemented into America's culture wars. In the lead-up to national and state elections, the media was full to the gunnels with articles about the merits of human embryonic stem cells versus adult stem cells. But that was an eternity ago. Without the election to pour petrol onto the fire, the controversy has died down. Hardly any stories about stem cells make the inside pages, let alone the front page.
Out of the spotlight, however, scientists are still working away — and are becoming more and more convinced that adult stem cells, made from a patient's own tissue which come without the ethical problems of destroying embryos, represent the future of stem cell medicine.
A glowing investigation in US News and World Report suggests that adult stem cells are zooming ahead, while the controversial embryonic cells are just plodding along. "I have never been in a field that is moving at this pace," says Jonathan Chernoff, deputy scientific director at the Fox Chase Cancer Center in Philadelphia. And Steven Stice, director of the Regenerative Bioscience Center at the University of Georgia, says that "In the short termsay, the next five yearsmost of the therapeutic applications from stem cells will be from adult stem cells." In his opinion, their most likely uses will be disorders of the blood and blood vessels, bone, and immune systems.
Despite their fascinating potential, embryonic stem cells are difficult to train and are potentially cancerous. Patients who use them will have to use immunosuppressant drugs because the stem cells do not have exactly the same genetic make-up as the patient.
While stem cell scientists are reluctant to concede defeat — they continue to argue that embryonic stem cells are a "gold standard" for research — prospects for miraculous cures are fading. The health columnist for the US News & World Report, Bernadine Healy, commented in March that "during the first six weeks of Obama's term, several events reinforced the notion that embryonic stem cells, once thought to hold the cure for Alzheimer's, Parkinson's, and diabetes, are obsolete". Dr Healy is not a hack journalist, either. She is a cardiologist who is the former head of the National Institutes of Health, the American Red Cross, and the College of Medicine and Public Health at Ohio State University. ~ US News and World Report, July 2


Michael Cook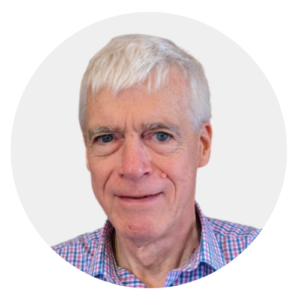 Latest posts by Michael Cook
(see all)