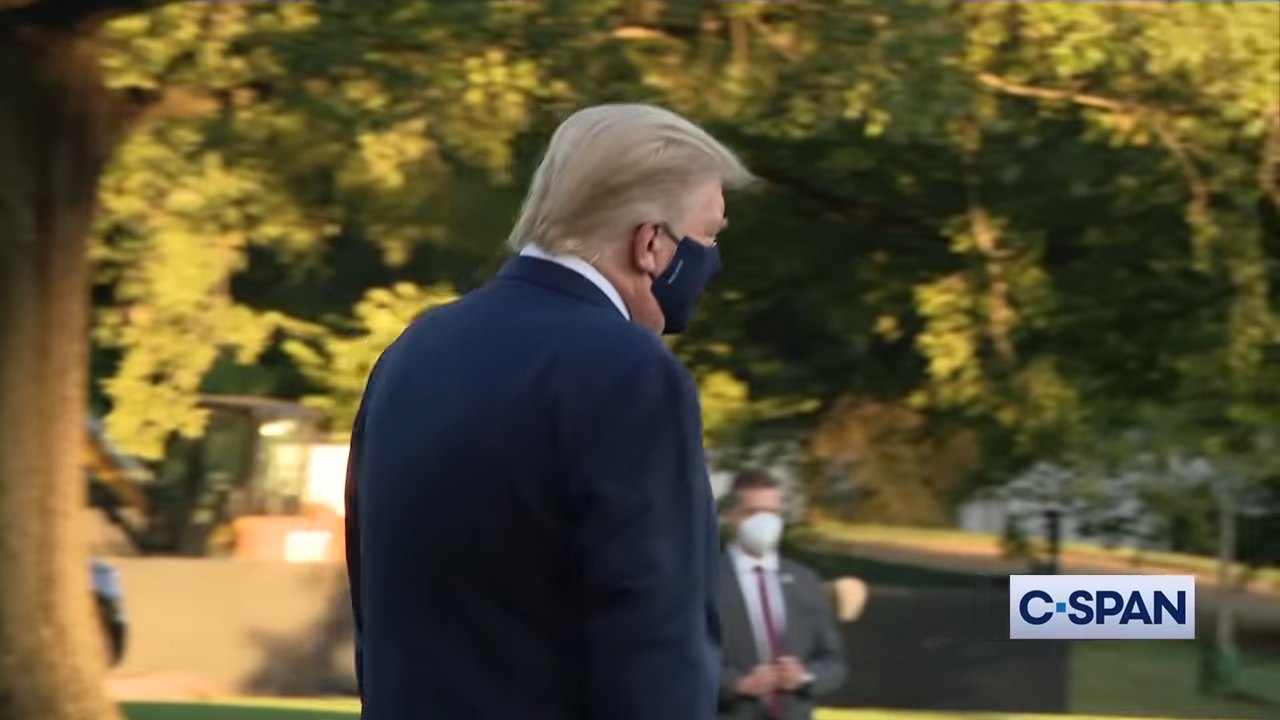 After months of Covid-19 scepticism, President Trump is hospitalized with the virus
Should he have access to experimental medicines?

President Trump on his way to Walter Reed Hospital
One day before testing positive for Covid-19, President Trump told a New York charity event that: "The end of the pandemic is in sight and next year will be one of the greatest years in the history of our country."
While, touch wood, both of these forecasts may come true, the fact that Mr Trump is in the presidential suite of Walter Reed National Military Medical Center for at least a few days casts a shadow over them.
White House sources say that Mr Trump only has a mild fever. While he seems vigorous, he is 74 and weighs 244 pounds. He is in a high-risk category for a more severe case of Covid-19.
According to information on the website of the Centers for Disease Control and Prevention, compared with people in the 18 to 29-year-old bracket, patients in their early to mid-70s are five times more likely to be hospitalized, and 90 times more likely to die.
Part of his treatment is an intravenous dose of Regeneron Pharmaceuticals' dual antibody, REGN-COV2, one of a number of experimental Covid-19 treatments known as monoclonal antibodies.
Mr Trump is receiving the drug under "compassionate use" provisions, because it still is in an experimental stage.
As well, the President's physician says that he is taking "zinc, vitamin D, famotidine, melatonin and a daily aspirin." Science magazine pointed out that it is unclear whether he was taking these before he was diagnosed with coronavirus. "Notably, the statement does not indicate if Trump was or is taking hydroxychloroquine, the antimalarial he controversially pushed as a COVID-19 treatment," Science noted.
The use of an experimental drug has provoked some comment. It appears that the President's doctors "must be sufficiently concerned with what they are seeing that they decided to use an experimental medicine," said Edward Jones-Lopez, an infectious disease specialist at the University of Southern California in Los Angeles. "Experimental drugs are by definition risky."
Not a good idea, Dr Jeremy Faust, of Brigham and Women's Hospital in Boston, told CNN. "We do a risk and benefit analysis of everything and if I can't tell my patient what the benefit is, there's no conversation to be had. This is not ready for prime time and, quite frankly, it sends a message that they're scrambling," Faust said.
He worried that other patients will request the same drug. "I can't look them in the eye and tell them that I know anything about it, in terms of its risks and benefits. That's a pretty bad precedent," Faust said.
Like everything surrounding President Trump, infection with Covid-19 is intensely political, both nationally and internationally.
Frank Bruni, a New York Times columnist, said that he was not surprised. "The presidency and the president are always national mirrors, in many different ways at once … Trump has shown America its resentments. He has modeled its rage. Now he personifies its recklessness." Which is more or less what the state media in China said, too. "President Trump and the First Lady have paid the price for his gamble to play down [the] COVID-19," tweeted the editor of the Global Times. "The news shows the severity of the US pandemic situation".
Michael Cook is editor of BioEdge
Creative commons
https://www.bioedge.org/images/2008images/Walter_Reed_Medical_Center.jpg
coronavirus
donald trump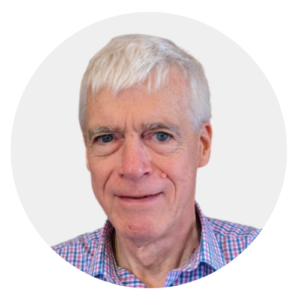 Latest posts by Michael Cook
(see all)