Anthony Trollope and euthanasia
Apart from admiring his prodigious work ethic, I have never really warmed to Anthony Trollope, although his numerous, long and absorbing novels are enjoying a revival and his admirers are legion. However, I stumbled across one of his last novels the other day and recognised immediately a link to BioEdge. The Fixed Period (1882) is Trollope's only excursion into science fiction. It takes place in 1980 in Britannula, an independent island off New Zealand.
The narrator is the president, John Neverbend, who has recently been deposed with the help of the Royal Navy, and shipped back to Britain where he writes his memoirs about his failure to carry out his life's project of compulsory euthanasia at the age of 67. It's not one of Trollope's best works, but it shows that the arguments for and against euthanasia haven't changed very much. For Neverbend, these are the cost of the elderly and relief from the straits of old age:
"Need I explain to the inhabitants of England, for whom I chiefly write, how extreme are those sufferings, and how great the costliness of that old age which is unable in any degree to supply its own wants?… Statistics also have told us that the unprofitable young and the no less unprofitable old form a third of the population. Let the reader think of the burden with which the labour of the world is thus saddled. To these are to be added all who, because of illness cannot work, and because of idleness will not. How are a people to thrive when so weighted? And for what good?"
The ethics of the argument also ring a bell. If euthanasia is legalised, it can hardly be "murder" and use of that word should be forbidden:
"This thing was to be done by the law. There can be no other murder. If a murderer be hanged… is that murder? It is not so, only because the law enacts it."
If anyone is interested in the cultural history of euthanasia, here is the place to start: the complete text of The Fixed Period. I must warn you that it has always been regarded as one of his lesser works, but at least it is short!
Michael Cook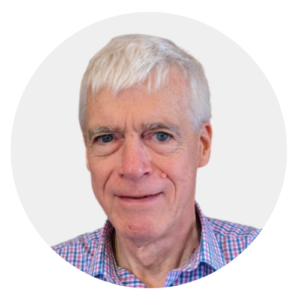 Latest posts by Michael Cook
(see all)