AUSTRALIAN APPOINTED HEAD OF CALIFORNIA STEM CELL INSTITUTE
One of Australia's best-known scientists has been appointed head of the California Institute for Regenerative Medicine. Alan Trounson, 61, has been brought in to manage a US$3 billion budget for an organisation dogged by controversy from its inception. He is renowned internationally as an IVF pioneer and a leading figure in embryonic stem cell research.
California is soon to begin issuing $250 million in bonds to finance the institute, which has been surviving on loans and private donations while it battled lawsuits with its disgruntled opponents. In this uncertain environment management of the CIRM has proved difficult and several top executives and scientists have left in recent months. But the CIRM board is confident that Dr Trounson will make up for lost time.
The Australian has a in his field. A director of the CIRM board described him as "a world renowned stem cell researcher, [with] significant management/administrative experience, significant private sector experience, significant translational experience, a clear well-articulated scientific vision, demonstrated leadership experience, experience with the public, media and political leaders (and the) ability to position CIRM to realise its potential as a global engine for stem cell research."
Dr Trounson was a leading figure in a heated 2002 debate in Australia over the potential of embryonic stem cell research and whether it should be legalised. He was criticised for showing parliamentarians a video of a crippled rat which had been "cured" with embryonic stem cells. It turned out that the rat had been treated with embryonic germ cells derived from a five to nine-week-old human foetus. Dr Trounson apologised and said that he had learned "a very valuable lesson about ensuring precision in what you say to people".
Dr Trounson has always been a prominent defender of the right of scientists to conduct research on human embryos. But, curiously for the head of an organisation which was sold to voters as a source of life-saving cures, he has often expressed scepticism about the therapeutic potential of embryonic stem cells. "The so-called therapeutic cloning to my mind is a non-event," he told Nature Medicine in 2005. As a method for developing cures for dread diseases, "it's just not realistic."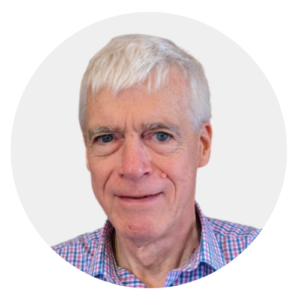 Latest posts by Michael Cook
(see all)