The editor of BioEdge will be on holidays for the next three weeks. The next issue will be published on February 20.
BRITISH SPECIALIST TARGETED IN IVF "WITCH HUNT"
Police raids, TV exposes, media debates, placard-waving demonstrators… Assisted reproduction wasn't meant to be like this in the land of the world's first IVF baby. But the patience of the UK's fertility watchdog finally ran out with the country's most successful IVF doctor.
Early last week, accompanied by police, officials from the Human Fertilisation and Embryology Authority raided two clinics run by Dr Mohammed Taranissi. The head of the HFEA, Angela McNabb, said the authority was unable to get required information about his clinics in any other way. The raids took place just in time to be screened in a BBC expose of Taranissi's clinics that evening. The HFEA was soundly criticised by Taranissi and other fertility doctors for apparently colluding with tawdry media sensationalism — a charge which it denied.
Following this unprecedented event, Dr Taranissi's clinics were dissected in the British media. The statistics show that he has helped produce 2,300 babies over the past seven years. He runs two clinics. The Assisted Reproduction and Gynaecology Centre, in London, has the highest success rates in the UK. However, it rates second to the bottom in terms of compliance to government regulation, which the HFEA has found quite exasperating. The other clinic, the Reproductive Genetics Institute, has technically been operating illegally, because its licence expired in 2005. This is disputed by Dr Taranissi and his lawyers.
The most controversial figure in British IVF, Dr Taranissi was an obvious target for investigative reporting. Using undercover reporters posing as potential IVF patients, the BBC claimed that some of his patients were being told to take controversial, useless or over-priced treatment. After watching some of BBC's footage, the UK's fertility doyen, Lord Robert Winston, said: "It makes you weep for the medical profession. It's a failure of regulation." Although it is not known why Dr Taranissi's clinics had been ranked so poorly in terms of compliance, a HFEA report scored clinics on accidents (loss of embryos, eggs and sperm and so on), staff competence and arrangements for donor selection.
Dr Taranissi has many vocal supporters amongst his patients. About 30 families organised a protest against the "witch hunt" outside his clinic on Sunday. Dr Taranissi insists that he has cooperated fully with the HFEA.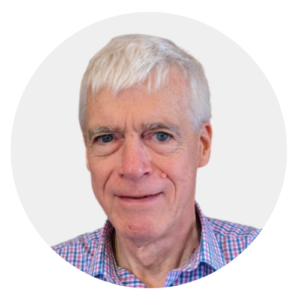 Latest posts by Michael Cook
(see all)