Brain-damaged woman wants visitation rights to her triplets
Ex-husband refuses, seeks child support
An American woman unable to move,
speak, eat or drink – and, perhaps, to understand – is seeking visitation
rights to her 3-year old triplets.
Abbie Dorn, 34, suffered brain damage
from complications due to blood loss when a doctor nicked her uterus while she
was giving birth to the children which were conceived after taking fertility
drugs. A resulting malpractice lawsuit was settled for US$8 million, and the
settlement now funds hours of daily therapy. The therapy costs her around
US$33,000 per month.
Her parents, Susan and Paul Cohen, plan
to press for her right to see her children in her parents' home in South
Carolina, where she now lives. The trial has been set for May 13. Her husband is
raising the triplets in California, at the other end of the country. He has
refused to allow them to visit their mother, arguing that the experience would
be too traumatic. According to his attorney, Mr Dorn is concerned that
his children will feel guilty if they were to see their mother, knowing that
their births were the cause. He says he has no objection to the children visiting
her when they are older.
The relationship between the Orthodox Jewish couple, or
ex-couple, is complicated, to say the least. A year after the incident, Mr Dorn
decided that the marriage was over. "I was 31 years of age, with three
1-year-olds, and I wanted to start rebuilding my life," he told the Los Angeles
Times. He divorced Abbie, but he is also seeking child support from her.
As in the famous Terri Schiavo case, the parents vehemently
contend that their daughter can communicate, but Mr Dorn says that she is in a
vegetative state. As the newspaper points out, the case raises many deep
questions:
"The bitter dispute raises
questions both legal and profoundly human. What is a parent? What constitutes a
parent-child relationship? How do you show children that they are loved? And
can Abbie Dorn ever be a mother to her children?"
There are no clear precedents. At a pre-trial hearing the
judge described the case as the case "serious,"
"complicated" and "novel for me". On the one hand, the
California Supreme Court ruled in 1979 that "A handicapped parent is a
whole person to the child who needs his affection, sympathy and wisdom to deal
with the problems of growing up." But in this case the handicap is so severe
that Mr Dorn feels that his wife no longer exists as a parent. ~ Los
Angeles Times, Apr 11
Jared Yee
human drama
minimal consciousness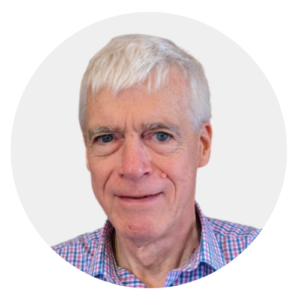 Latest posts by Michael Cook
(see all)