BRITAIN'S OLDEST MUM A CHILD PSYCHIATRIST
The abolition of the UK's fertility regulatory authority has been suggested after a child psychiatrist announced that she was going to become Britain's oldest mother — at the age of 63. Dr Patricia Rashbrook received fertility treatment in Eastern Europe from the notorious Italian IVF specialist Severino Antinori. Dr Rashbrook, a widow, already has two children aged 22 and 26 ? who are said to be delighted with their mother's pregnancy ? but she decided to have another child with a donated egg after marrying a 61-year-old academic, John Farrant. The couple reported used a Russian egg donor and paid 50,000 for the pregnancy.
She dismissed critics who said that she was mad and selfish for conceiving a child who will still be in school when she is 80. We take our responsibility very seriously and regard the best interests of the child as paramount," she said.
An editorial in the London Telegraph argued that Britain's regulation of IVF had failed. It was "extraordinary" that such decisions should made by "a quango of unaccountable placemen which, without reference to morals or public opinion, adjudicates over matters of life and death. If the Government takes these matters seriously, it should abolish the HFEA [Human Fertility and Embryology Authority] and allow real, public debate about the ethics of IVF."
Coincidentally, official figures were released last week which show that dozens of babies are being born to British women over 50 in private IVF clinics. According to the HFEA, the number of IVF births to women of all ages trebled between 1992 and 2002, but the number of IVF births to women between 45 and 49 increased from 15 to 106 and to women over 50 from 1 to 24. This is happening despite an unofficial guidelines discouraging treatment for women over 49 for the sake of their own health and the health of their child.
Even leading IVF specialist Dr Mohammed Taranissi said that the HFEA should set an age limit. "The HFEA is there to deal with these sorts of matters and it should stop sitting on the fence and do something," he declared. A spokesman for the HFEA, Vishnee Sauntoo, said that the HFEA's hands were tied: no age limit exists and the only criteria is the welfare of the child. Dr Rashbrook said that she had given much thought to the welfare of their "already much- loved baby".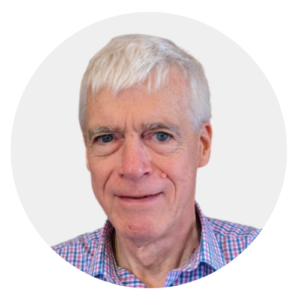 Latest posts by Michael Cook
(see all)