British doctors back presumed consent
Support for the legalisation of presumed consent for organ donation will remain the official policy of the British Medical Association. A lively debate at the BMA's annual conference in Cardiff rejected a motion to reconsider an op-out policy. The BMA backs "soft" presumed consent, which considers donation the default position but takes the views of relatives into account. Donation does not proceed if a relative objects, even if the donor is not on an opt-out register. No jurisdiction in the UK
Support for the legalisation of presumed consent
for organ donation will remain the official policy of the British Medical Association.
A lively debate at the BMA's annual conference in Cardiff rejected a motion to reconsider
an op-out policy. The BMA backs "soft" presumed consent, which considers donation
the default position but takes the views of relatives into account. Donation does
not proceed if a relative objects, even if the donor is not on an opt-out register. No jurisdiction in the UK has presumed consent, although the government of Wales intends to introduce it.
Rolling back the policy was defended by dermatologist
Sharon Blackford. She contended that the present UK system was trusted by the public:
"If we
move to presumed consent in could damage trust in doctors. If someone is ill in
intensive care, families may feel doctors just want to harvest the organs. It also
goes against the whole idea of the moment – putting patients in charge. People may
start thinking about it differently and it could turn people off."
She said that the situation
in Spain, which has the highest organ donation rate in the world was not due to
soft presumed consent, but to energetic promotion of organ donation through a nationwide
system of transplant coordinators and teams.
Dr Blackford insisted:
"Rather than campaigning to alter the law we should be encouraging our patients
to go on the organ donor register and press for more resources for organ donation
services in the UK.'
However, the belief that an opt-out system would save lives must have seemed
more convincing to delegates. As former Liberal Democrat MP Dr Evan Harris argued: "It is ethical
because the default should be to save lives. It is better for relatives because
there is many an occasion where relatives regret saying no out of grief. But I have
never heard of relatives regretting saving a life." ~ BMA, July 2; Independent, June 29; BBC, June 28
Michael Cook
organ donation
presumed consent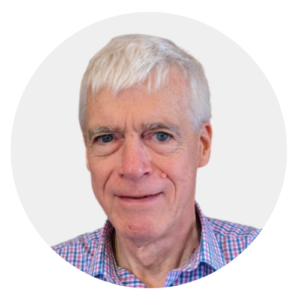 Latest posts by Michael Cook
(see all)