British GP breaks silence: "I helped patients die"
GP admits to hastening deaths of dozens of patients
After being cleared of murder charges and saying nothing at a medical tribunal, a British family doctor has admitted to the London Telegraph that he deliberately administered fatal doses of painkillers to three terminally ill or elderly patients.
Dr Howard Martin, 75, of Country Durham, finally spoke out after he was deregistered as a doctor. He says that he feels deeply hurt because he was acting out of "Christian compassion" and trying to limit the patients' suffering rather than "playing God". "My conscience is clear," he says in a video.
In two cases, he said, he hastened the deaths of patients without their consent. There was too little time and too much paperwork to do anything else. He also said that he had administered a final injection to his son, Paul, 31, in May 1988 when he was dying of cancer. He accepted that his confession posed the risk of imprisonment if police were prompted to reopen his case.
Martin was removed by the General Medical Council for professional misconduct. The council ruled that he had assisted the deaths of 18 of his patients in conduct that was "egregious, despicable and dangerous".
Martin remained silent during his trial for triple murder, the GMC hearing, or succeeding inquests. But in a startling interview with the Telegraph he spoke very candidly.
"A vet would put a dog down, but under the current system a doctor is not allowed to take positive action to help a patient in a humane way," he said. "I don't believe I've killed any patients. I believe I've made them comfortable in their hour of need. But I am deemed to be arrogant because I used my discretion.
"They want to extrapolate that to say I'm choosing to kill people. It's not like that. The patients are about to die and I want to make sure they are comfortable. How can a so-called caring society not understand that? How can I be reckless with someone who is about to die?"
A disciplinary hearing, beginning in May and ending last week, heard that Dr Martin was "arrogant and single-minded" as well as "reckless", and found that the injections given to 18 patients "hastened their death, thereby removing their fundamental right to life". It was said that his actions were "extremely serious and widespread", and that he had an "autocratic" attitude and "exploited his position".
Apparently Dr Martin was investigated in relation to 30 or 40 deaths, although subsequent legal investigations failed to pin anything on him. The Telegraph pointed out that Dr Harold Shipman, Britain's worst serial killer, with at least 258 victims, had been a locum at his practice for a brief time. ~ London Telegraph, Jun 18

Jared Yee
Creative commons
angels of mercy
euthanasia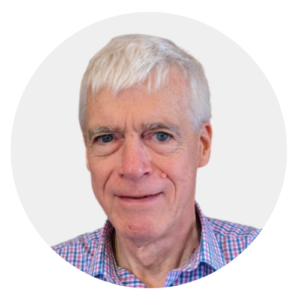 Latest posts by Michael Cook
(see all)