Catastrophic result in clinical trial in France
One man is brain dead and six others are in critical condition after a stage-one trial.
One man has been pronounced brain dead and another six are in a critical condition after a stage-one pain-relief drug trial was carried out in France.
The men were among 90 participants in the trial of an endocannabinoid inhibitor produced by the Portuguese pharmaceutical firm Bial.
The drug, a so-called FAAH inhibitor, was intended to reduce pain in the patients. The affected patients, however, have experienced serious adverse side effects and some face permanent handicaps.
The brain dead patient was admitted hospital in Rennes on Monday. Other patients went in on Wednesday and Thursday. The trial, which has only been running for a week, was cancelled after the incidents were reported. All patients taking part in the trial have been called back for medical examination.
French officials expressed their concern about the incident, but argued that the trial was carried out in accord with existing regulations.
In 2006 a leukaemia drug trial in the UK at Northwick Park Hospital resulted in the hospitalisation of six men, some of whom now have permanent disabilities.
Dr Ben Whalley, a neuropharmacology professor at Britain's University of Reading, said standardised regulations for clinical trials were "largely the same" throughout Europe. "However, like any safeguard, these minimise risk rather than abolish it," Whalley said. "There is an inherent risk in exposing people to any new compound."
Dr Anna Smajdor, lecturer and researcher in biomedical ethics, University of East Anglia's Norwich Medical School, is awaiting more information:
"Phase one trials often involve young participants who take part in return for payment. The nature of clinical research means that every so often, people will be seriously harmed or even killed in the process of research, there is no way round this.

"The question in this case is whether, as in Northwick Park, there were any failures of protocol that meant participants suffered more damage than necessary – in Northwick Park, they administered the drug to all volunteers at once instead of staggering it so they could avoid a bad reaction affecting all of the participants."
https://www.bioedge.org/images/2008images/TH_biotrial_343.jpg
Creative commons
https://www.bioedge.org/images/2008images/0%2C%2C18983407_303%2C00.jpg
clinical trials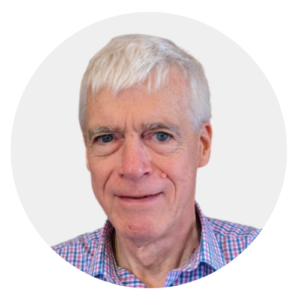 Latest posts by Michael Cook
(see all)