CHURCH-STATE ROW IN FRANCE OVER STEM CELLS
"A polemic without precedent" was how Le Monde described an attack by the Catholic Church's hierarchy on a fund-raiser for muscular dystrophy. For about 20 years, the French Muscular Dystrophy Association has run a popular annual telethon to bankroll medical research. Last year it raised US$138 million in donations. However, Cardinal Philippe Barbarin, the archbishop of Lyons, has pointed out that some of the funds will be channelled into human embryonic stem cell research. "For us, these embryos are not things, but human beings," he told journalists. "And from the depths of our faith, we cannot accept that they are selected, destroyed, the objects of experimentation." France allows embryo research on "spare" IVF embryos.
French politicians, who apparently are unaccustomed to denunciations from clerics, unlike their counterparts in "Anglo-Saxon" countries, were infuriated. "It's not up to the church to put any pressure on families who have recourse to genetic diagnoses, and even less to to make the totality of donors feel guilty," said Manuel Valls, a member of parliament and the mayor of the town where the association is based. Even President Jacques Chirac spoke out in support of the telethon. He welcomed 100 telethon leaders to the Elys?e Palace and praised them for giving "honour to morality and to the nation".
The conference of French bishops has attempted to make it clear that it was not calling for a boycott of "this work of generosity and solidarity".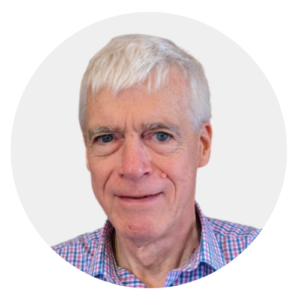 Latest posts by Michael Cook
(see all)