CONSENT FORM FOR DRUG TRIAL DISASTER FLAWED, SAY CRITICS
Although British authorities say that a drug trial which made six healthy young men violently ill was conducted properly, critics have savaged their informed consent form. The drug, TGN1412, was a monoclonal antibody, a promising type of treatment which has seldom been approved for humans.
Bioethicists claim that the document did not sufficiently inform participants of possible dangers and did not depict the treatment as a novel drug that could harm the body's immune system. The 13-page form also appealed to the subjects' need for money and threatened to withhold their ?2,000 payment if they withdrew early.
The drug company "failed to adequately disclose the degree of uncertainty around a first-in-man trial," said Michael Goodyear, a Canadian cancer physician and research ethicist. "The risks were well known. They're not disclosed in the consent form."
Goodyear and two other medical ethicists assessed the study's risk- disclosure form for Bloomberg News. Parexel, a US company which conducts clinical trials for pharmaceutical companies, has declined requests to release the document. TeGenero, the small German biotech which designed the drug, says it did not have a copy. The bioethicists had several gripes, according to Bloomberg:
the financial penalties for not cooperating were daunting. "If you leave the study and exercise your right not to give a reason or are required to leave the study for non-compliance, no payment need be made to you," the document said. "That's very coercive language," says Greg Koski, 56, a physician and former head of the U.S. Office for Human Subject Protection.
the volunteers were not told that 75% of them would receive the drug. US bioethicist Arthur Caplan says he considers it a major" ethical violation to withhold the actual chance of receiving the drug. "The subjects needs to be able to say these aren't odds I want," he told Bloomberg.
the description of possible side effects was misleading. The consent form says that TGN1412 was designed to treat arthritis, other inflammatory illnesses and leukemia and that it had "no significant side effects" in animals. "I think it was misleading not to tell participants that that this drug was genetically engineered from hamster cells and that it was designed to alter their immune system," Goodyear commented. "Reasonable people would think twice before allowing an experimental drug to change their immune system."
the form mentioned the possibility of a "cytokine burst" which it described as "a hives-like allergic reaction". In fact, this is what damaged the men's immune system. "Since monoclonal antibodies are known to cause Cytokine Release Syndrome, which can be fatal, and Parexel was even planning for this, the subjects should have been warned," Goodyear says. "They might have decided the risk wasn't worth ?2,000."
Creative commons
clinical trials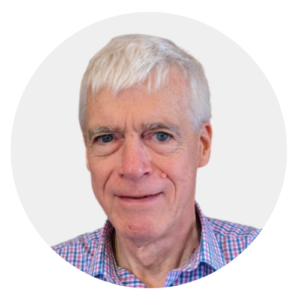 Latest posts by Michael Cook
(see all)