Germany moves towards a compromise on circumcision
A row over circumcision in Germany has escalated after a formal complaint was lodged against a rabbi in the city of Hof.
A row over circumcision in Germany has escalated after a formal complaint was lodged against a rabbi in the city of Hof. According to a doctor from the city of Giessen, "Religious freedom cannot be used as an excuse for carrying out violence against an under-age child". The dispute was ignited by a June 26 ruling by a Cologne court that circumcision of a child constituted "illegal bodily harm," even with parental consent.
Ever since the German government has been searching for a compromise which will satisfy the Jewish community and international critics, while honouring the court decision. The President of the Conference of European Rabbis, Pinchas Goldschmidt, has described the decision as "one of the gravest attacks on Jewish life in the post-Holocaust world".
Germany's national Ethics Council (Ethikrat) has recommended authorising circumcision if safeguards are in place. "There must be a green light for circumcision but under the conditions of a full explanation to the parents, the agreement of both parents, the treatment of pain and the professional execution of the circumcision," chairwoman Christiane Woopen said.
But the recommendation was made after a robust debate. A legal scholar, Reinhard Merkel, said that it was "bizarre" that religious communities could be allowed to define when and how a human body could be injured. If a child's right to bodily integrity had to be weighed against religious requirements, this was a "legal policy crisis". However, he squared the circle by invoking an "indebtedness" to Jews which called for a "special law". Constitutional law expert Wolfram Höfling, on the other hand, argued that parental rights were paramount. If they believed that the ritual was in the best interests of the child then this should be respected, especially since millions of circumcisions have occurred without complications.
The row has spread to Scandinavia as well. In neighbouring Denmark an article in the Politiken newspaper described circumcision as a ritual involving the torture of a baby. The Danish Parliament is gearing up for a debate on the issue. Since report by the Children's Ombudsman in 2003 described circumcision as a violation of children's rights, a ban has a lot of support. Finn Schwarz, president of the Jewish Congregation of Copenhagen, says that if circumcision is banned, Jews will have no choice but to pack their bags and leave.
For many Jews, this is a transcendental issue, despite the small but real possibility of harming a child. The deputy prime minister of Israel, Eli Yishai, wrote a letter to German Premier Angela Merkel in which he said: "Circumcision is one of the most important commandments for the Jewish people, and the first given to one of the fathers of our nation, Abraham, as a sign of his eternal treaty [with God]. Even in times of slavery and exile, Jews made sure to fulfill this commandment, and did so happily." German Jews should not have to choose between Judaism and their citizenship.
Michael Cook
Creative commons
circumcision
Germany
informed consent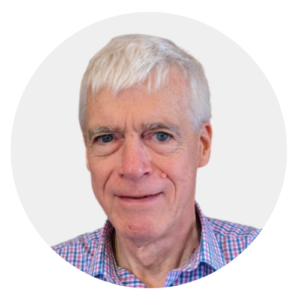 Latest posts by Michael Cook
(see all)