GE'S ULTRASOUND MACHINES AND INDIA'S GENDERCIDE
General Electric Co has come under the spotlight in the Wall Street Journal for supplying Indian doctors with the ultrasound machines which enable sex-selective abortions. GE is the market leader in these products through a joint venture with the Indian multinational Wipro Ltd. Other vendors in the US$77 million Indian market include Toshiba, Siemens, Philips, and a Chinese firm, Mindray International Medical. Sales rose 10% in 2006.
The Indian government and women's rights activists are targeting doctors using ultrasounds to reduce the number of female abortions. The government banned sex selection in 1994, although this does not seem to have straightened up an increasingly skewed sex ratio. It now requires any clinic with an ultrasound machine to register with the local government and to provide an affidavit that it will not conduct sex selection. So far, more than 30,000 ultrasound machines have been registered.
GE insists that it is complying with the law. It has educated its own sales force about the regulations, demanded affidavits of its own, and even audits its customers. In 2004, the first full year it implemented these measures, its sales in India contracted by 10%. A sharp decline in its budget $7,500 black and white ultrasound machine was partly responsible.
Nonetheless, the problem itself doesn't seem to be contracting. Last month prosecutors in Hyderabad opened a case against GE and Wipro and against Erbis Engineering, the Indian distributor for Toshiba. The government alleges that these companies knowingly supplied ultrasound machines to unregistered clinics which were performing sex selection tests. The chief executive of GE Healthcare South Asia, Mr V. Raja, says that GE would never supply a machine to a customer who might break the law. "There is no winking or blinking," he says.
Proving guilt or innocence will be tricky. The Hyderabad case involves a clinic which had not kept proper paperwork for two years. An ultrasound machine, said the clinic's owner, was the property of a freelance radiologist. It is possible for doctors to sell ultrasound machines to other doctors.
A spot check by the WSJ on a clinic in the small village of Indergarh found a dozen women waiting for an ultrasound on a GE Logiq 100. The doctor insisted that he would never, ever, disclose the sex of a foetus. But he had no registration papers for the machine and no proof of ownership. Mr Raja wipes his hands of the problem. It is the job of the government, not ultrasound manufacturers, to turn around India's preference for boys. "A lot of education has to happen and the government has to do it," he told the WSJ.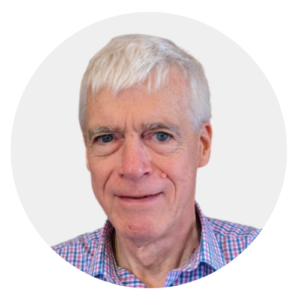 Latest posts by Michael Cook
(see all)