Guantanamo nurse refuses to participate in force-feedings
It could be the first case of 'conscientious objection' to the treatment of detainees.
A military medical professional at Guantanamo Bay recently refused to force-feed detainees after witnessing the suffering it caused detainees, according to the American branch of the prisoner lobby group Reprieve.
The incident is thought to be the first case of 'conscientious objection' to force-feeding at Guantánamo since a mass hunger-strike began at the prison last year. Cleared Syrian Abu Wa'el Dhiab related the news on a phone call last week with his Reprieve lawyer, Cori Crider. Dhiab explained that a military nurse recently told him he would no longer participate in force-feedings, saying: "I have come to the decision that I refuse to participate in this criminal act."
A Department of Defense spokesperson confirmed this to the Miami Herald: "There was a recent instance of a medical provider not willing to carry out the enteral feeding of a detainee." The nurse in question has apparently been assigned elsewhere; Mr. Dhiab said that after the man made his decision known, he never saw him again.
The nurse also related to Mr Dhiab the discrepancy between military descriptions of force-feeding and the reality: "before we came here, we were told a different story. The story we were told was completely the opposite of what I saw." Other nurses have voiced their concern about the practice, according to Mr Dhiab, but said they had no power to object. Mr. Dhiab says he often heard comments to the effect of: "Listen, we have no choice. We are worried about our job, our rank."
Force-feeding has been ongoing at the prison since men started hunger striking in peaceful protest at their detention without charge or trial. Last year more than 100 men participated in a mass hunger strike at worsening conditions and indefinite detention after President Obama closed the office charged with closing the prison. That office has since reopened but 149 men, the majority of whom have been cleared for release, remain imprisoned.
Cori Crider commented: "This is a historic stand by this nurse, who recognized the basic humanity of the detainees and the inhumanity of what he was being asked to do. He should be commended. He should also be permitted to continue to give medical care to prisoners on the base but exempted from a practice he rightly sees as a violation of medical ethics."
And in a comment piece in The Guardian, she added:
"Since it isn't technically a disciplinary matter – and frankly, even if it were – the rest of the doctors and nurses at Gitmo ought to join their colleague's boycott. They should return to first principle of medicine, which is patient autonomy. They should insist on using force-feeding only when absolutely necessary and in ways that minimize, not maximize, the suffering it causes – a compromise my client would accept. In so doing, they would have the support of the American medical community, which has already condemned force-feeding and urged health professionals not to participate."
https://www.bioedge.org/images/2008images/forced_feeding_343.jpg
Creative commons
conscientious objection
force-feeding
Guantanamo Bay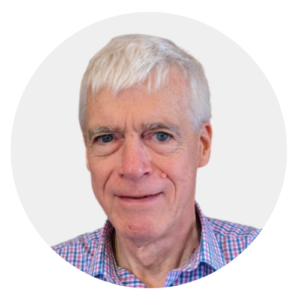 Latest posts by Michael Cook
(see all)