Harvesting of executed prisoners' organs will cease by 2015 – Chinese government
The harvesting of executed prisoners' organs will end at the start of next year, says Chinese organ transplant committee chairman Huang Jiefu.
The head of China's organ donation committee, Dr. Huang Jiefu, has announced that the harvesting of executed prisoners' organs will end at the start of next year.
Speaking at a conference in the southern city of Kunming on Wednesday, Dr. Huang said that only voluntary donation of organs will continue:
"From the 1st of January 2015, there will be a cessation in the use of organs from executed prisoners; voluntary donation following the death of citizens will be the only means used for organ procurement".
Dr. Huang said that an organ shortage would ensue following the end of this controversial practice. China currently has one of the lowest rates of voluntary organ donation in the world – a mere 0.6 per 1 million people.
Nevertheless, the rate of donation has increased in the past year. "I believe the organ donation situation will get better and better", Huang said.
International human rights groups welcomed the announcement, but said that China still has many other grave abuses to address. In an interview with the BBC, Amnesty International's William Nee expressed concern about the extensive use capital punishment in the country:
"It will be worth seeing not only how effective a new voluntary organ donation system is, but it will also be crucial that the government becomes fully transparent about the number of people sentenced to death, the number of executions per year, and how the executions are carried out,".
Harvesting of executed prisoners' organs will cease by 2015 – Chinese government
Xavier Symons
https://www.bioedge.org/images/2008images/Organ-Transplant.png
Creative commons
capital punishment
China
organ trafficking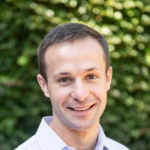 Latest posts by Xavier Symons
(see all)