HEART VALVE CELLS GROWN FROM ADULT STEM CELLS
Bone marrow stem cells have been used to create heart valve cells, raising hopes that an entire heart could be grown from stem cells within 10 years. British heart surgeon Sir Magdi Yacoub, of Imperial College London, extracted stem cells from bone marrow, cultivated them into heart valve cells, and the placed them on biodegradable "scaffolds". They grew into 3cm wide disks of heart valve tissue. Later in the year, the valves will be tested on animals.
Growing heart valves is a big step forward in scientists' efforts to grow whole organs from stem cells. They have already grown tendons, cartilages and bladders from adult stem cells.
Sir Magdi said the possibility of growing an entire heart was "an ambitious project but not impossible". "If you wanted me to guess, I'd say ten years," he said. "But experience has shown that progress that is happening nowadays make it possible to achieve milestones in a shorter time. I wouldn't be surprised if it was sometime sooner than we think." Daily Mail, Apr 5
DOES KOREA HAVE ANOTHER STEM CELL DEBACLE ON ITS HANDS?
The South Korean government plans to invest nearly half a billion dollars into gaining pole position in global embryonic stem cell research. After the worst case of fake research in living memory, more scandal is not what it needs. But that is what is happening. As reported in last week's BioEdge, Kwang Yul Cha, a Korean who is a front-runner to succeed Hwang Woo-suk as his nation's premier stem cell researcher, is embroiled in a plagiarism scandal.
The increasingly messy dispute is described in the current issue of the British Medical Journal. Jeong Hwan Kim, a Korean doctor now working in Singapore, wrote a PhD on premature ovarian failure. His conclusions were published as a Korean-language paper in the Korean Journal of Obstetrics and Gynaecology in January 2004. Much to his surprise, he discovered that substantially the same paper was published in English in the leading journal Fertility and Sterility in December 2005 without his knowledge. Six authors were listed — and he was not one of them. The leading author was his former boss, Dr Cha, and another was the head of genetics at CHA General Hospital, Sook Hwan Lee.
Without going into all the claims and counter claims, the current situation is as follows. Dr Lee is now facing criminal copyright infringement charges in Korea. Dr Cha's lawyers have accused Fertility and Sterility of defamation. The Korea journal has demanded that the American journal issue a retraction on the ground of duplicate publication. The CHA group has described Dr Kim as a bit player in the research whose email address was lost after he moved to Singapore.
The meat in the sandwich is Kwang Soo Kim, a Harvard professor who had joined the CHA research group only a short time before the scandal broke. He now has the unenviable task of both defending his colleagues and conducting his own campaign for Western standards of publication in Korea. If the issue cannot be smoothed over, a US$2.6 million research grant which CHA received from the California Institute for Regenerative Medicine is at risk.
Will a clear moral emerge from this tangled tale of cultural clashes, deceit, national pride and laboratory power plays? None, perhaps, except that the full spectrum of human failings is hard-wired into embryonic stem cell research and that professional and government regulators need to take this into account.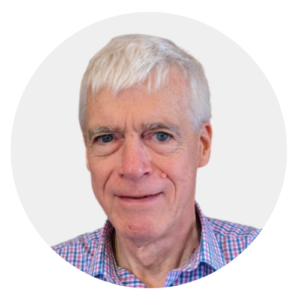 Latest posts by Michael Cook
(see all)