Carmel Shalev: the global trade in reproduction
An Israeli bioethicist is organising a conference on the rapidly growing market in surrogate mothers and babies.
Dr Carmel Shalev, of Israel's Haifa University, is organising a session on helpful and harmful practices in the ethics and regulation of inter-country medically assisted reproduction in Jerusalem in January. It will be part of the 10th World Conference on Bioethics, Medical Ethics and Health Law.
BioEdge: "inter-country medically assisted reproduction" – do you basically mean a market for surrogate mothers and babies?
Shalev: Yes, that's a major concern, but not the only one. For example, there is also a market in inter-country egg donations. The problem is that there have been too many cases of harm to children and to the third-party women who agree to take part in reproductive collaborations for the benefit of others, as genetic mothers (egg providers) and birth mothers (surrogate mothers).
What are the "products" in the market?
The products in surrogacy are children. In other practices the products are human gametes (eggs and sperm) and embryos (fertilised eggs). Unfortunately, women are being used as a means of production, and objectified in the process.
How much has the market for surrogacy grown over the past 20 years? 10 years? Can you put a dollar figure on it?
Inter-country surrogacy has been going on for about 10 years. Transnational practices involving egg donations have been around for a little longer. It's difficult to put numbers to a market that is private and unregulated, but estimates indicate that the size of the industry (including other repro-genetic practices such as IVF for sex selection) is in the range of billions of dollars. We know the market is growing rapidly, even in those countries where surrogacy is allowed and regulated. In Israel, for example, fewer than 100 children are born each year from local surrogacy agreements, while in 2012 there were approximately 130 cases of requests to register the births of children born of inter-country surrogacy.
What is pushing it? Women delaying motherhood until it is too late? Gay couples who want kids?
The demand of prospective parents is related to changing social norms about family, combined with innovations in assisted reproductive technology (ART). Gay couples want to have families, and single women want to become mothers but often need egg donations, in addition to sperm, to get pregnant. The desire of individuals and couples who want children and can't have them without medical assistance translates into a right to parenthood.
But the demand for access to ART also reflects a consumerist culture. Legal restrictions in countries of demand are one incentive to seek medical care abroad. Global economic disparities mean that services provided in lower income countries are far less costly, and that too is an incentive.
Finally, the market is driven by sometimes unscrupulous medical entrepreneurs and intermediary agents, who capitalize for personal profit on consumer desire, and on the ignorance and vulnerability of all those involved.
India and Thailand used to be the main destinations for people looking for surrogate mothers. Now that they have more or less shut the doors to foreigners, how will the market adjust?
Hopefully, the market will shrink, but it might well go underground, which would increase the risks. And it appears that new markets might be opening in Central and South America. The global ART market is similar in some ways to the global arena of organ transplantation, although the latter is relatively well regulated under international law and convention. Illicit organ transplantation practices are called "trafficking" and are punishable.
Nonetheless organ trafficking continues, and intermediaries are ingenuous in shifting locations to circumvent legal changes. This is evident, too, in inter-country surrogacy. For example, women who become pregnant in a surrogacy collaboration can be transferred across borders to give birth, if surrogacy is no longer allowed in their countries of residence. So long as medical practices are unregulated, the birth of a child is the most concrete evidence. All the stages that precede birth (throughout the process of conception, impregnation, gestation) can go undetected. That is why we know far less about inter-country egg donation that we do about surrogacy.
What are a few of the helpful and harmful practices to be canvassed in the conference?
Lessons learned from experience with local surrogacy can inform a model for inter-country reproductive collaborations, based on an ethic of care and responsibility, and values of respect, reciprocity and integrity.
Unfortunately, in some extreme cases, the current situation has incurred grave violations of the human dignity and rights of women and children. Abuses include the fraudulent use of surrogacy to create and sell babies. In other cases, new-born infants have been rendered parentless and stateless.
As for the women, double standards of care for invasive medical interventions have carried health harms, including collateral infertility. Medical procedures often involve violations of bodily integrity and patient autonomy – eg, in relation to multiple-embryo implantations, pregnancy terminations and C-section deliveries.
In some cases, intermediaries advertise the possibility of parallel pregnancies. This means, that if there are more pregnancies than the desired number of children, the surplus ones are terminated, and the pregnant woman is led to believe falsely that there was something wrong with the fetus. In other cases, women have been deprived of their liberty and confined for the duration of their pregnancy in controlled housing with 24/7 surveillance. A general concern is the invisibility of the third-party women, which creates conditions that are conducive to dehumanisation and exploitation. I think it's really important that these women have faces, that they be seen as playing a role in a relationship. It's also important to preserve information, so that children can know the circumstances of their birth.
What outcomes would you like to see?
We want to provide a forum for people to share what they know about inter-country reproductive collaborations, what works and what doesn't, to discuss views on how best to address matters of concern, and to join a process which has as its long-term aim the adoption of an international code of ethics and human rights convention.
All welcome?
Absolutely.
https://www.bioedge.org/images/2008images/surrogate_4343.jpg
Creative commons
commercialization
interviews
surrogacy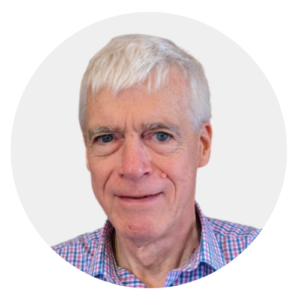 Latest posts by Michael Cook
(see all)