ITALIAN MINISTER CALLS DUTCH NAZIS OVER CHILD EUTHANASIA
Are Nazi ideas re-emerging in Europe?
Despite furious protests from the Dutch government, an Italian minister has dug in his heels and refuses to apologise for comparing Dutch euthanasia laws to the Nazi regime. "Nazi legislation and Hitler's ideas are re-emerging in Europe via Dutch euthanasia laws and the debate on how to kill ill children," Parliamentary Affairs Minister Carlo Giovanardi said during an radio debate on euthanasia.
When his opponent called upon Giovanardi to apologise during the program, he refused and repeated his remarks. "I have nothing to apologise for, because I am against murders of ill people," Giovanardi said. "It is the Dutch, who are to explain to Europe their homicidal practices. In the Netherlands it is allowed to put to death gravely ill children starting from the age of 12." Dutch Prime Minister Jan Peter Balkenende denounced the analogy as scandalous and intolerable." and said he would raise the issue with Italian Prime Minister Silvio Berlusconi at an EU meeting next week. Expatica, Mar 17; Itar-Tass, Mar 18
MERCY KILLER WALKS FREE
A 60-year-old Australian man who killed his terminally ill girlfriend by spiking her breakfast cereal with sleeping tablets has walked free from a court in Perth. Terence Turton pleaded guilty to a charge of attempted murder. The case is unusual because Turton admitted that Debbie Johnson, who was in an advanced stage of Huntington's disease and unable to speak, did not ask to be killed. Mr Turton declared, however, that he had no doubt that he was doing what she wanted, based on some past remarks.
Turton received a three-year sentence, but he had already spent a year in remand and the other two years were suspended. It emerged when the sentence was handed down that Turton had a significant criminal record, but the judge was impressed by his unstinting care for the woman with whom he lived for five years. Mr Turton emphasised that he did not want to become a spokesman for a looming euthanasia debate in the state of Western Australia.
Creative commons
Nazi doctors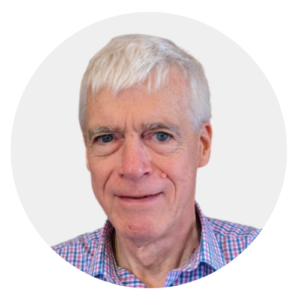 Latest posts by Michael Cook
(see all)