"IVF destroyed my family"
An alternative IVF story
Like everyone who seeks IVF treatment,
Helen James dreamt of having a child, and became a mother through IVF – but the
experience brought a string of unforeseen and tragic consequences. "I have a
son but I also have a divorce to my name a string of lost or radically altered friendships,
and the emotional scars of years of medical intervention", she told The Daily
Mail last weekend. "Society would call me churlish for saying it,
because I got my 'prize', but the relentless pursuit of fertility has been a
poisoned chalice," she said.
James quotes Human Fertilisation and
Embryology Authority (HFEA) statistics, most notably that it takes an average
of 3 cycles to get a healthy baby, and that one UK couple in six has problems
conceiving, that infertility second only to pregnancy as the most common reason
why women aged 20 to 45 see their GP. Clare Lewis-Jones, chief executive of
Infertility Network UK, said a recent survey showed "90 per cent of the 900
women questioned said they had experienced feelings of depression and one in
five had had suicidal thoughts."
Helen James was no exception. She and her
husband began IVF in 2005 when she was 36. Her first round ended with a a miscarriage
at nine weeks. After a second round of treatment she became pregnant with twins.
But at 20 weeks was told that one of the babies was severely brain damaged and
was advised to terminate him. This went ahead, and the surviving son was
delivered six hours later by emergency caesarean. Three more rounds of IVF were
unsuccessful – until she sought egg donation. She became pregnant with twins –
but years of unsuccessful treatments and emotional turmoil took its toll on her
marriage. Eight weeks into the last pregnancy, her husband asked for a divorce.
She aborted the twins soon afterwards.
James said, "My experiences have opened my eyes to the
unacknowledged devastation IVF can wreak. No one talks about how the pursuit of
fertility can bring negative consequences: you are expected to set your eye on
the goal and just keep going until you get there. And when it has worked for
you, no one will countenance you talking about how long or difficult the
process was. Every discussion tends to be rounded off by someone saying, 'At
least you've got your little boy,' as if what you went through is cancelled out
by the end result." ~ Daily Mail,
Oct 23


Jared Yee
human drama
IVF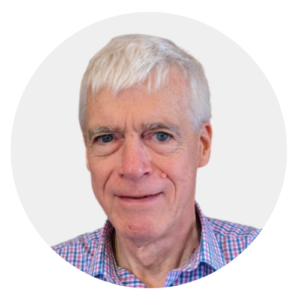 Latest posts by Michael Cook
(see all)