LEGALISE HYBRID EMBRYOS, SAYS AUSTRALIAN REPORT
A government-appointed committee has proposed that Australian legislation be amended to allow both the creation of hybrid embryos and therapeutic cloning. If accepted by its Parliament, Australia would have the world's most progressive embryo legislation.
Amongst the radical reforms proposed are the authorisation of cross- species embryos, a practice allowed no where else in the world, hybrid fertilisation, therapeutic cloning, and the export and import of embryos. The report strongly supports the commercialisation of embryo research but stresses that patients must not share in the profits which might arise from the use of their tissue.
Central to its recommendations is a redefinition of the term embryo". This is commonly thought of as a fertilised egg, but the committee says that the entity only becomes an embryo after about 16 hours, at the time of the first cell cleavage.
The report, chaired by retired judge John Lockhart, has been hailed by scientists who are reassuring the public that they will not use the liberalised laws to do reproductive cloning. The convener of the Coalition for the Advancement of Medical Research in Australia, Joanna Knott, said the provisions, if adopted, would bring Australia into line with Britain, Singapore, South Korea and Japan. "For the millions of Australians that could benefit from future treatments, we need this groundbreaking research urgently," she commented.
The Lockhart committee was created to review controversial 2002 legislation which occasioned the longest debate in the history of the Australian parliament. Although this ended up giving a green light to research on spare IVF embryos, it still banned therapeutic cloning, pending this year's review.
The committee was told to assess embryo research and cloning in the light of "community standards". It turns out that there are so many communities" in Australia, with so many people belonging to several communities, that it is impossible to establish a consensus. The committee therefore appears to have taken a utilitarian line and called for the legalisation of almost every activity with a potential benefit.
Critics complained that Christmas came early for IVF clinics and stem cell researchers. Nearly everything they have asked for over the past three years won the approval of the Lockhart committee. Even oversight of IVF services and embryo research would be handed to a licensing committee empowered to authorise unusual research without consulting Parliament or the National Health and Medical Research Council. The committee's final recommendation was the creation of programs to give the public the true story about the potential of embryo research.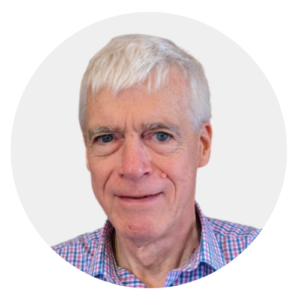 Latest posts by Michael Cook
(see all)