Lessons from Of Human Bondage
Hi there,
The British novelist and playwright Somerset Maugham (1874-1965) never seems to fade completely. His 1925 novel The Painted Veil was made into a film only a couple of years ago — for the third time. What I liked when I first read him was the geometric precision of his plots and his Edwardian gift for epigrams like, "She plunged into a sea of platitudes, and with the powerful breast stroke of a channel swimmer made her confident way towards the white cliffs of the obvious." But he had the misfortune to be immensely popular and the critics have not been kind to him.
What I liked less and less as I grew older was his brutality and cynicism, albeit masked by an urbane wit. There is no place for heartfelt and faithful love in his stories. Much of that must be attributed to his tormented emotional life: a very unhappy childhood, a very unhappy marriage, and a succession of gay lovers.
Here was a man, if ever there was one, made for the "anti-love biotechnology" discussed by bioethicists from Oxford University in the latest issue of the American Journal of Bioethics. What if you wanted to fall out of love, as Maugham's hero in his most famous novel, Of Human Bondage, does? You could simply take a pill and the passion would fade. Of course, this discussion is largely conjectural. The closest treatment at the moment is chemical castration for paedophiles and rapists, which would probably not interest Somerset Maugham, or anyone else, for that matter.
But what if we could turn the well-springs of Eros on and off like a tap? Would a technology to master emotions make us more human – or less? I am a bit sceptical about its feasibility, but it would be a great loss if a future Somerset Maugham solved his personal dramas with a pill and led a humdrum life as a suburban drudge. As John Stuart Mill said, "It is better to be a human dissatisfied than a pig satisfied".
Any comments?
Ah yes, we are nearing the end of our fund-raising campaign. Would you like to help keep BioEdge afloat? Think of it as an early Christmas present! Cheers,
Michael Cook
Do we need pills to fall out of love?
1384166878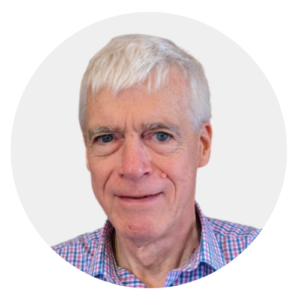 Latest posts by Michael Cook
(see all)