London hosts first fertility trade show
What financial crisis?
IVF in Britain is a 500 million pound industry, so it's surprising that no one had ever organised one before: a fertility trade show. The Guardian described the London event on November 6 and 7 as an "Ideal Home Exhibition for making babies", although its reporter, Emma Cook, confessed that "it doesn't make one feel entirely easy seeing big business tap such an emotive market."
"A once-around the hall leaves me with an impression of a wild frontier where anything goes; from the medically proven to the downright loopy," she writes. "Positioned behind a reassuringly sensible looking stand run by Chelsea & Westminster Assisted Conception Unit is a business that calls itself 'Fertility Astrology', which claims to be able to assess the quality of your eggs by mapping your stars." But the trade fair also featured talks by fertility experts, representatives from leading UK and overseas clinics, fertility assessments and treatments, and advice for everyone including single women and same sex parents. It was organised by Britain's leading fertility support group, Infertility Network UK.
The London Evening Standard had a cruel explanation for why the exhibition was popular: "Women with toy boys are fuelling demand for IVF". Health editor Sophie Goodchild spoke with a doctor from a Spanish fertility centre which is vying for a chunk of the British market. Dr Raul Olivares, of the Institute Marques in Barcelona, said that in about 12% of British couples the woman was at least six years older than her partner, compared to 1% of couples from Italy or Spain.
Dr Olivares said: "This phenomenon is most commonly seen in UK patients. Starting a new relationship with a much younger man makes these women feel rejuvenated, and at a time of such physical and emotional plenitude it can be difficult to accept that one's 'reproductive train' may already have left. Often they cannot understand that at 45 you can have a fantastic body but it can be too late to have a pregnancy."
The Global Financial Crisis has not hurt the IVF business, he said. "When they arrive with us a significant amount of time has passed and these women have reached an age where the quality of their eggs has declined and for the further treatment they need egg donation, although this was not the original cause of their infertility. But neither this nor economic problems can halt their long-standing desire for a child." ~ Evening Standard, Nov 9; Guardian, Nov 10
Michael Cook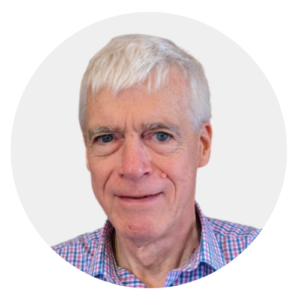 Latest posts by Michael Cook
(see all)