Mother of 14 kids under 7 raises tough questions about IVF
OctoMum ignores criticism

The birth of IVF octuplets to a divorced, unemployed 33-year-old woman who already had 6 IVF children raises so many bioethical questions that it's hard to know where to begin.
First the facts. Nadya Suleman married in 1996 after finishing college. She could not get pregnant and the marriage lasted only 4 years. Later, she says that she asked a man named David Solomon to become her sperm donor after meeting him in a night club. Over the last few years, she gave birth to 6 children from his sperm. (A Nigerian-American woman gave birth to octuplets in 1998, but the sperm donor was her husband.)
In her final try, she had 6 embryos implanted. Two of them twinned and the result was the arrival of 6 boys and 2 girls on January 26. Nadya, her long-suffering mother and the 14 children will be living in a run-down, three-bedroom house in Whittier, a Los Angeles suburb 25 miles from Hollywood.
Nadya's financial situation is a bit murky. A psychiatric technician, she apparently has not worked since she received disability benefits for a back injury. Three of her younger children are mildly disabled and she receives some benefits for them.
Is she mad? Well, she may have had cosmetic surgery to look like Angelina Jolie, but that is not in itself a symptom of derangement. She psycholanalysed herself on NBC TV and sounded quite rational and unperturbed by the torrent of abuse for her "extreme, wilful fecundity". She attributes bouts of depression and her desire for many children to a "dysfunctional" childhood. She is well-educated, and interrupted a Master's degree in counselling when she became pregnant with the octuplets.
The doctor who implanted all of her embryos, Michael M. Kamrava, has not been talking to the media. But his colleagues have. They criticised his decision to transfer 6 embryos for her latest pregnancy, saying that transferring 1 or at the most 2, is the industry standard. Some doctors said that if they did transfer more than 2, they would ensure that the woman "reduced" the number of embryos to 2. You make the decision to reduce to two because you want two healthy kids," said Dr John E. Buster, a Rhode Island IVF specialist. "The octuplets make us look like a bunch of fools."
However, Dr Kamrava is not a fool or a rogue physician. He has a distinguished CV and even worked at Harvard-affiliated Beth Israel early in his career. Some leading doctors defended him. "I am not a policeman for reproduction in the United States. My role is to educate patients," said Dr James Grifo, a former president of the Society for Assisted Reproductive Technology. "Who am I to say that six is the limit?" asked Dr Jeffrey Steinberg, a well-known California IVF specialist. "There are people who like to have big families."
So here are a few questions. Is IVF a medical remedy for infertility or is it wish-fulfilment? How can you tell the difference? May a doctor question an IVF client's motives if he should not question a woman who wants an abortion? Should doctors transfer only 1 embryo? Should they use foetal reduction as a backup? Should men become sperm donors? What should their responsibilities be? Should the IVF industry be regulated? By whom? Does asexual reproduction through IVF inevitably lead to such appalling irresponsibility by patients and by doctors?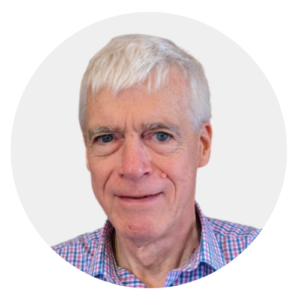 Latest posts by Michael Cook
(see all)