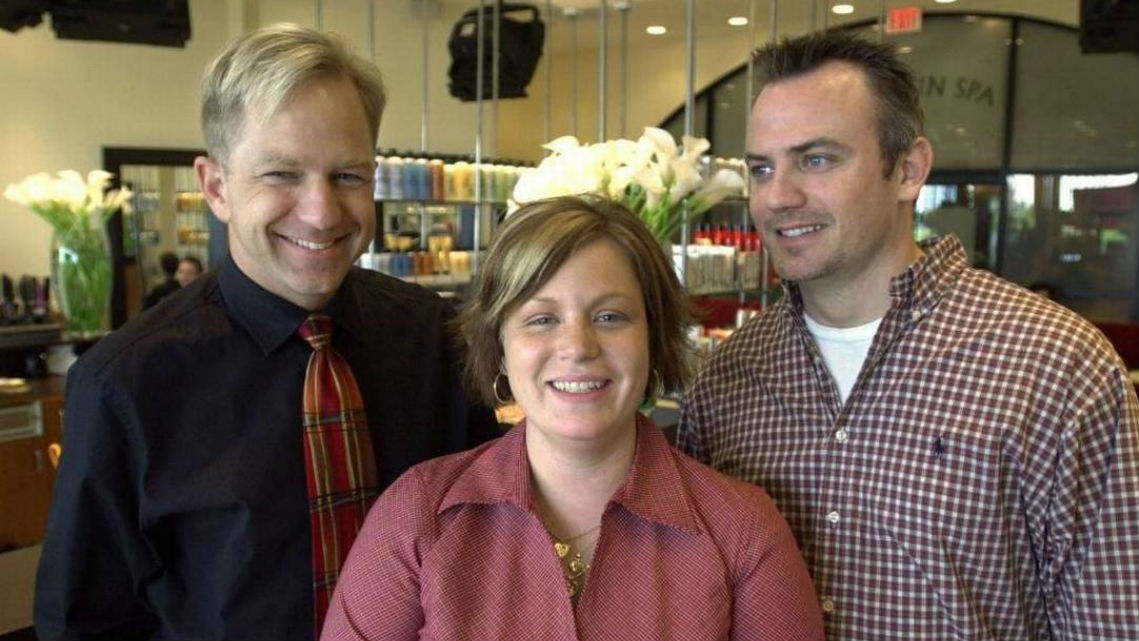 Ms Surrogate Mother of 2002 passes away at 37
Can you love having children too much?
Michael Meehan, Brooke Verity, Thomas Dysarz
For a brief moment in 2002, 23-year-old Kentucky woman Brooke Verity Cochran was probably the world's most famous surrogate mother. She had just given birth to quadruplets to a gay couple.
The four children, who now live in California, turn 15 next month. But their biological mother won't be celebrating with them. She died suddenly in November of chronic drug abuse at the ripe old age of 37. The Lexington Herald-Leader has been following the story for years and has just published a sketch of her life. It is a sad story and it helps to explain why so few women who graduate from Harvard take up a career in surrogacy.
When Brooke was 4, her parents divorced. After a year with her mother, she moved in with her father. She became pregnant at 17, had a son, married the father, had twins, and then divorced.
A couple of years later, her hairdresser, Thomas Dysarz, and his partner, Michael Meehan, asked her if she would be interested in becoming a surrogate mother. She signed a contract in which she surrendered her parental rights and agreed to foetal reduction, if necessary.
After IVF with Meehan's sperm, Brooke became pregnant with five babies. She and Meehan agreed to "reduce" one of them. Dysarz disagreed. Four babies were born prematurely on July 26, 2002.
And from there Brooke's life started to go downhill.
She suffered from post-natal depression. Dysarz broke up with Meehan, alleging abuse. Meehan got custody of the quadruplets and Dysarz was denied visitation rights. Meehan moved back to California to escape Dysarz.
As for the children's mother, she just wanted to be "Aunt Brooke" to them and felt miserable that she had been shut out of their lives.
Brooke had another surrogate child for Dysarz afterwards. After a while, he became ill and moved interstate, abandoning the child. She had full custody. In 2007 she married Scott Cochran, a maths teacher at a community college, who spent brief spells in jail for sexual misdemeanours in 2014 and 2016. The marriage was strained and Brooke was grieving over the quadruplets. Perhaps this explains why the mother of eight became another victim of America's opioid epidemic.
Even after her death, the dominos are still falling. Dysarz and Cochran are locked in a custody battle over the son Brooke bore for him.
How about some longitudinal studies of the lives of surrogate mothers?
Like our coverage of bioethics? If so, could we ask you for a favour? BioEdge takes a lot of time and hard work to produce. We do it because we think that our readers deserve to get the full picture of complex issues like surrogacy, euthanasia and stem cell research. We try to offer ideas to ponder and debate. To continue enhancing the conversation we need your support.
If every fan of BioEdge donated just $10, our future would be much more secure.
Creative commons
https://www.bioedge.org/images/2008images/FB_BROOKE_1.jpg
surrogacy
surrogate motherhood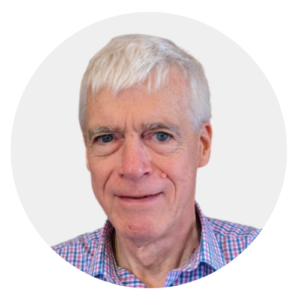 Latest posts by Michael Cook
(see all)