Hi there,
One of Australia's most renowned bioethicists died in Melbourne this week, nearly 40 years after he was diagnosed with a terminal illness. Nick Tonti-Filippini was 58. He suffered from chronic rheumatoid auto-immune disease which led to serious complications with his kidneys and heart, in addition to many other problems.
Nonetheless, he was a staunch and perceptive opponent of euthanasia. In an open letter to an Australian politician, he wrote:
"I cannot speak for all people who suffer from illness and disability, but think I can speak more credibly about suffering, illness and disability than those people who advocate for euthanasia presenting an ideological view of suffering and disability. Facing illness and disability takes courage and we do not need those euthanasia advocates to tell us that we are so lacking dignity and have such a poor quality of life that our lives are not worth living."
But Nick was a highly competent professional bioethicist rather than a political campaigner. He was a member of the Australian Health Ethics Committee of the National Health and Medical Research Council and chair of sub-committees on the Unresponsive State and Commercialization of Human Tissue. He was much sought after as a consultant bioethicist by government bodies, including UNESCO, the US Congress and the German government.
Nick taught bioethics at the John Paul II Institute for Marriage and Family in Melbourne and was a devout Catholic. But the supervisor of his Master's degree at Monash University was the world-famous utilitarian ethicist Peter Singer. It is hard to imagine men with two more different world views, but he used to speak warmly of Singer. "Peter has a great sense of humour. He's quite unlike his public image, where he's always looking for an argument," he told The Age. He regarded some of Singer's ideas as evil, but advised people not to confuse the ideas with the man. "Peter's principles don't touch Peter's emotions. They are two separate things."
Nick was a model of sober intellectual rigour and generosity of spirit. From time to time I used to seek his advice for background information. He always responded quickly and in great depth. He is a great loss for Australia and for bioethics.
Michael Cook
Leading Australian bioethicist passes away
1414934580
bioethicists
obituaries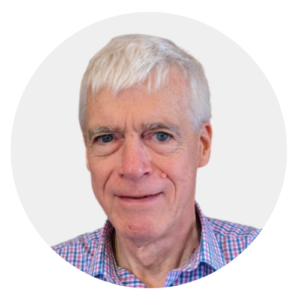 Latest posts by Michael Cook
(see all)