No conscience exemption for contraceptive coverage, says Obama Administration
Church-affiliated institutions must cover free contraception for their employees, the Obama administration has announced. As a concession to outraged religious groups,
Church-affiliated institutions must cover free contraception for their employees, the Obama administration has announced. As a concession to outraged religious groups, Health and Human Services Secretary Kathleen Sebelius said their hospitals, colleges and social service agencies will have an additional year to comply with regulations under President Barack Obama's health care overhaul. The plan takes effect on August 1, but institutions who have sought an exemption will not have to comply until August 1, 2013 – after the election in November.
Ms Sebelius said that access to contraception was a fundamental part of healthcare: "Scientists have abundant evidence that birth control has significant health benefits for women and their families, it is documented to significantly reduce health costs, and is the most commonly taken drug in America by young and middle-aged women."
Despite protests, the Obama Administration seems confident that this will not become a religious liberty issue. "This decision was made after very careful consideration, including the important concerns some have raised about religious liberty. I believe this proposal strikes the appropriate balance between respecting religious freedom and increasing access to important preventive services," Sebelius said in a statement.
A number of important religious groups disagree strongly. A spokesman for an Orthodox Jewish group, Nathan Diament, complained about the "underlying rationale for its decision, which appears to be a view that if a religious entity is not insular, but engaged with broader society, it loses its 'religious' character and liberties."
The National Association of Evangelicals said that employers with religious objections to contraception will be forced to pay for services and procedures they believe are morally wrong. "No government has the right to compel its citizens to violate their conscience. The HHS rules trample on our most cherished freedoms and set a dangerous precedent."
"In effect, the president is saying we have a year to figure out how to violate our consciences," said Archbishop Timothy M. Dolan, president of the US Conference of Catholic Bishops. "To force American citizens to choose between violating their consciences and forgoing their health care is literally unconscionable. It is as much an attack on access to health care as on religious freedom. Historically this represents a challenge and a compromise of our religious liberty."
Politically, the move is puzzling. America, a leading Catholic magazine, observed that "the exemption will surely prove an election year headache for the Obama administration as it adds powerful fuel to the fire for those alleging that the administration's policies and practices often trample religious liberty… Clearly a lose-lose proposition in an election year."
On the other hand, supporters of the measure insist that it is a women's rights issue. Louise Melling, deputy legal director of the American Civil Liberties Union, pointed out in the Washington Post that nearly all women, including many Catholics, use contraceptives at some stage. Furthermore, religious institutions employ many who do not share their faith and many states already require contraceptive coverage. Religious freedom "does not give religious groups the right to impose their beliefs on others," she said.
Michael Cook
Just when you thought that surrogate motherhood could not get more bizarre and complicated, a news flash comes from Hyderabad, the centre of the Indian surrogacy industry. This story concerns J. Pearl Linda Van Buren Green, a 35-year-old New Yorker, and her son Emperor Kaioyus Van Buren Green, who are caught in a Bermuda Triangle of "red tapism" somewhere between the Big Apple, Jamaica and the Subcontinent.
More than 18 months ago Ms Green flew to India with seven vials of frozen semen. Her husband, Eric Dalton Green, lives in Jamaica and could not come to India because he has a fear of flying. Ms Green visited clinics in Goa and Mumbai before hitting the jackpot in Hyderabad. There she found a clinic which provided donor eggs and a surrogate mother, both anonymous. Her son was born on December 7.
Then began her battle with Indian bureaucracy. Because she could not prove that her husband was the biological father, the government turned down her request for the baby's passport. in a huff, Ms Green stormed out of the passport office, leaving her bundle of joy on a bench. The police reviewed CCTV footage and after some inquiries, found Ms Green and returned the baby to her. They decided not to charge her with abandonment. Ms Green is still waiting for identity papers for the baby.
Fertility has become a significant industry in Hyderabad. The Calcutta Telegraph reports that "Many women from Andhra Pradesh's drought-hit districts choose to become surrogate mothers to earn a few extra bucks for their impoverished families." One clinic claimed that it has a list of "nearly 400 surrogate mothers" who can be contacted at short notice.
There are 50 or 100 surrogate births a month, although only a handful of these come from overseas. "Most of the clients are women from well-to-do Indian families who want to avoid childbirth so that their lifestyle, or body shape, is not affected," said IVF specialist Srinivas Prasad. ~ Calcutta Telegraph, Jan 29
conscientious objection
contraception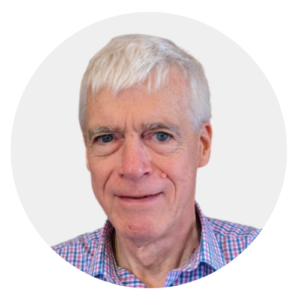 Latest posts by Michael Cook
(see all)