Organ trafficking in UK on the rise
A number of cases of organ trafficking have been reported in the UK.
Organ trafficking is often though to be a phenomenon of the developing world. A number of recent UK cases have indicated otherwise. A recent report by the UK's National Crime Agency stated that there were two cases of organ trafficking in the country in 2014 – one involving a woman in her 30s, and another involving a boy as young as 12. Very little is known about the cases, other than that the organ traffickers were stopped before they could operate on the individuals. A spokesman for the Human Tissue Authority (HTA) stated that authorities had alerted them to the incidents.
According to the World Health Organisation (WHO), as many as 7,000 kidneys are illegally obtained by gangs each year around the world.
The first reported case of human organ trafficking in the UK was in 2012. In 2013 a girl was brought from Somalia with the intention of removing her organs and selling them on to patients desperate for a transplant.
Chloe Setter, from child protection charity Ecpat UK, is concerned about the extent of trafficking in the country: 'We know of just a handful of cases but we suspect these are the tip of the iceberg. Organ harvesting is prevalent in many countries. We have felt confident in the UK that we have robust systems and procedures in place in relation to transplants but this could be something that is happening underground and out of view."
Organ trafficking in the UK on the rise
Xavier Symons
https://www.bioedge.org/images/2008images/Organ-Transplant.png
Creative commons
organ trafficking
UK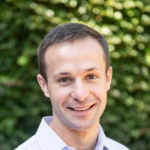 Latest posts by Xavier Symons
(see all)