Philadelphia doctor charged with murder over abortion clinic
Doctor indicted for murder and infanticide
The
grotesque conditions in a Philadelphia abortion practice were in the headlines
last week after its owner was arrested and charged with murder. Dr Kevin
Gosnell is alleged to have been responsible for the death of a Nepalese
immigrant in 2009. He has also been charged with the infanticide of seven
babies. Other employees have also been charged with various offenses, including
a man and a woman who acted as bogus doctors. A report from a Grand Jury makes
stomach-churning reading.
How
could this have happened only 20 minutes walk from one of America's finest
hospitals?
There
was, says the Grand Jury report, a "complete regulatory collapse". The Women's
Medical Society was reviewed by state authorities when it opened in 1979. Ten
years later it was reviewed again and numerous violations were found. Nothing
was done. Reviews in 1992 and 1993 noted violations. Nothing was done. Then all
reviews stopped. After the election of pro-choice Governor Tom Ridge, "the
Pennsylvania Department of Health abruptly decided, for political reasons, to
stop inspecting abortion clinics at all".
That
was just the Department of Health. The agency which registers doctors and the
agency which regulates public health also ignored complaints about the Women's
Medical Society.
Doctors
also declined to report him. A patient died at the Hospital of the University
of Pennsylvania after a botched abortion in 2000 and the hospital filed a
report. But many of Gosnell's other victims were treated for abortion
complications like perforated bowels and foetal parts in the uterus. Yet "other
than the one initial report, Penn could find not a single case in which it
complied with its legal duty to alert authorities to the danger. Not even when
a second woman turned up virtually dead."
The
National Abortion Federation assessed the clinic for membership in 2009 and was
refused because it did not meet its quality standard. But neither did it report
the clinic for its appalling conditions.
The
Grand Jury has summed up this silence in a single damning paragraph.
"Bureaucratic inertia is not exactly news. We understand that. But we think
this was something more. We think the reason no one acted is because the women
in question were poor and of color, because the victims were infants without
identities, and because the subject was the political football of abortion."
There
was "a blatant refusal to enforce the law" by the Department of Health. Why?
The Department mentioned two reasons: the abortion providers might object and
that abortion (which is legal in Pennsylvania up until 24 weeks) was "controversial".
Such justifications, says the Grand Jury report, "are barely worth comment".


Michael Cook
abortion
regulation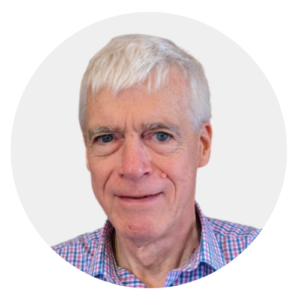 Latest posts by Michael Cook
(see all)