March 12, 2010
Hi there,
I promised that I
would give you a bit of feedback on the survey of our readers. We were happy
with the results: for 60% of our readers, BioEdge is their main source of
bioethics news. Nearly three-quarters read it every week, mostly at work. And
92% feel that it presents the news in an unbiased fashion.
Who are our readers? About
one-third are in the United States, about a third from Australian, New Zealand,
Ireland, the UK and Canada, and the rest from all over the world. About 60%
have a Master's degree or PhD. About 45% say that their bioethical orientation
is "Christian", but 27% say that they are socially liberal or libertarian. It's
quite a good mix.
Here are a few
comments from people who took the survey:
I like BioEdge because it gives me a
ringside view of what is current in ethics. ~ India
This is one emailed newsletter you will
find invaluable if you want to keep up with developments in genetics and
reproductive technology. ~ UK
One of the best newsletters on ethics I've
seen-relevant, interesting and topical subjects covered from a variety of
angles. It's how I keep current on ethics issues. ~ Canada
One area in which we do have to improve is
the presentation of our newsletters. The BioEdge website has improved a lot,
but the newsletter itself has lagged behind. We are working on it.
Till next time,
Michael Cook
Editor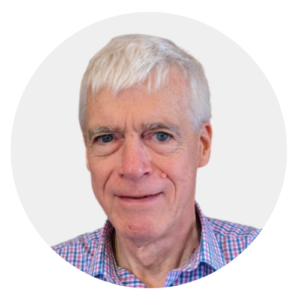 Latest posts by Michael Cook
(see all)