Royal College of Physicians polls members, likely to go neutral on euthanasia
The College will go neutral on euthanasia unless two thirds of members oppose it.
The UK's Royal College of Physicians (RCP) will next month poll its members on their views on assisted suicide and euthanasia. Specifically, the poll will ask respondents about their views on euthanasia, and whether they think that the College should remain opposed to "assisted dying", or whether it should adopt a position of neutrality or support.
In a statement, the RCP said: "following this new poll, the RCP will adopt a neutral position until two-thirds of respondents say that it should be in favour of or opposed to a change in the law". That is to say, unless two thirds of respondents say they oppose euthanasia, the College will change its position to one of neutrality.
Opponents say the move represents the first step toward adopting a position of support for euthanasia, and have criticised the behind-the-scenes lobbying of euthanasia activists within the College. Writing on the Christian Medical Fellowship blog, policy analyst Philippa Taylor said:
neutrality is a murky concept. In this case, declaring oneself 'neutral' on the subject is equivalent to watching and standing by while someone jumps off a bridge or into a train. Logically, neutrality implies that 'we are no longer opposed'.
Professor Raymond Tallis, a geriatrician and well-known proponent of voluntary euthanasia, is a member of the RCP Council that has called for the new poll.
The College polled its members just five years ago on the same topic. 58.4% of participants said they would not be willing to "participate actively" in euthanasia should it be legalised. 44.4% of respondents thought the RCP should be opposed to assisted dying, 31.0% thought it should be neutral or have no stance and 24.6% opted for the RCP being in favour.
The RCP is one of the oldest medical colleges in the world, and is very influential within Britain as well as internationally. Critics are fearful of the ramifications that the RCP's likely switch to neutrality will have on broader opinion within medical community.
Royal College of Physicians polls members, likely to go neutral on euthanasia
Creative commons
https://www.bioedge.org/images/2008images/royal_college.jpg
euthanasia
law
royal college of physicians
uk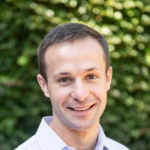 Latest posts by Xavier Symons
(see all)