Schiavo battle could be fought again in California
Family wants woman to live; government wants to allow her to die

A woman lies in an irreversible coma
for two years. She has left no clear end-of-life instructions. There is a
dispute over whether she should be allowed to die of thirst and starvation.
Terri Schiavo? No, Janet Rivera, a 46-year-old California woman has been
unresponsive since a heart attack two years ago. With bills mounting up and no
clear family leadership, the Fresno Count Public Guardian stepped in and pulled
the plug, removing her ventilator and the tubes which supplied her with food
and water. The decision was initially supported by her family.
But Mrs Rivera continued to breath
without assistance, to everyone's surprise. At that point family members
requested that she be restored to life support so that she would not starve to
death. Fresno County refused and the family, supported now by a team of legal
experts, mounted a challenge. After Mrs Rivera had languished without food and
water for 11 days, the county guardian stepped aside in favour of her cousin,
Suzanne Emrich, and she went back onto life support.
Although the Rivera case resembles that
of Terri Schiavo, who eventually starved to death in 2005, there are
differences. In the Schiavo case family members were divided about her views on
end-of-life care. The Rivera case pits her family against the local government.
One wants her to stay alive and the other wants her to be allowed to die. At
stake is who should be allowed to make the decision: family or bureaucrats? A
hearing next Tuesday in Fresno County Probate Court will determine whether Mrs
Rivera remains on life support. It is quite possible that she will, as the
California Supreme Court has ruled at least once that a public guardian should
have a clear understanding of a patient's wishes in order to end life support.
One complicating factor is that Mrs
Rivera's family ties appear to be very weak. Local newspapers allege that her
husband seriously neglected his wife's care and allowed her health insurance to
lapse. Other relatives were not closely involved until the situation became
critical. ~ Fresno Bee, July 29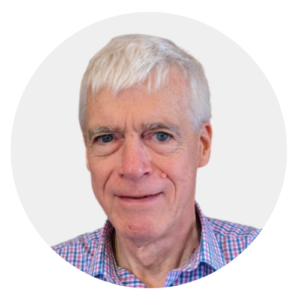 Latest posts by Michael Cook
(see all)