Steep rise in official Dutch euthanasia
Committees overworked.
An English translation of the government report on 2009 euthanasia cases in the Netherlands has been released. It includes the statistics about reported cases plus a number of fascinating case studies, including three in which the doctor did not comply with the criteria.
As BioEdge reported back in June, official notifications increased sharply in 2009, from from 2,331 in 2008 to 2,636 – a rise of 13%. In nearly
all cases, the patient was suffering from cancer and died at home. The
euthanasing doctor was nearly always a general practitioner.
The 2009 annual report of the five regional euthanasia review
committees notes that the number of euthanasia cases has been increasing
steadily, by about 10% a year, since 2006. The chairman of the committees,
J.J.H. Suyver, finds this puzzling. "It is not possible to pinpoint exact
causes," he says. The government has commissioned a study into the matter.
This year's report has to be interpreted
carefully. Although the committees only found nine cases (out of the 2,636) in which the physician
had not heeded the rules for administering euthanasia, it also mentions that
one possible reason for the rise in cases is "a growing willingness to notify".
In other words (as other studies have shown), an unknown number of Dutch
doctors euthanase patients and do not report it.
Another worrying
feature of the highly bureaucratised procedure is that the committees cannot
cope with the paperwork. "The secretaries are overburdened and, despite working
at maximum efficiency, are now forced to focus on their core task – supporting
the committees in reviewing notified cases of termination of life – with the
result that other tasks are not performed," says the report.
These other tasks
include publicising euthanasia standards and publishing anonymised case
studies. But if the euthanasia bureaucrats are so overworked, they may also be
overlooking breaches of the rules. If a doctor notifies the committee that he
has euthanased a patient, he is supposed to receive a reply within 6 weeks.
This can be extended by another 6 weeks. This year the committee's workload
grew so much that "it was unfortunately not possible to meet the six week
deadline in all cases."
Even though it is one of the most controversial
issues in bioethics today, information on the practical side of Dutch
euthanasia is hard to find. This is the website for the basic information
provided by the Dutch government's euthanasia review committee (in English): www.euthanasiecommissie.nl/en/.
Here you can find official explanations of the criteria for euthanasia and
reports from the last three years. It is very useful.


Michael Cook
euthanasia
Netherlands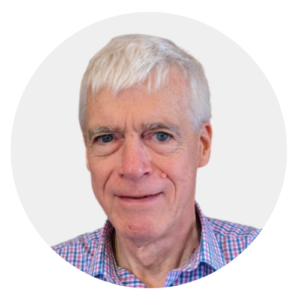 Latest posts by Michael Cook
(see all)