Survey: most Americans support editing the human genome
Religion and knowledge about the technology determine what people think
In early August 2017, an international team of scientists announced they had successfully edited the DNA of human embryos. A survey published in the journal Science found that about two-thirds of American respondents expressed at least some support for therapeutic editing, but only one-third using the technology for enhancement.
The authors looked into public attitudes about gene editing on specific cell types — somatic or germline — either for therapy or enhancement. Somatic cells are non-reproductive, so edits made in those cells do not affect future generations. Germline cells, however, are heritable, and changes made in these cells would be passed on to children.
Public support of therapeutic editing was high both in cells that would be inherited and those that would not, with 65 percent of respondents supporting therapy in germline cells and 64 percent supporting therapy in somatic cells.
When considering enhancement editing, however, support depended more upon whether the changes would affect future generations. Only 26 percent of people surveyed supported enhancement editing in heritable germline cells and 39 percent supported enhancement of somatic cells that would not be passed on to children.
"A majority of people are saying that germline enhancement is where the technology crosses that invisible line and becomes unacceptable," says author Dietram A. Scheufele. "When it comes to therapy, the public is more open, and that may partly be reflective of how severe some of those genetically inherited diseases are. The potential treatments for those diseases are something the public at least is willing to consider."
Beyond questions of support, researchers also wanted to understand what was driving public opinions. They identified two factors: the level of religious guidance in their lives and factual knowledge about the technology.
Those with a high level of religious guidance in their daily lives had lower support for human genome editing than those with low religious guidance. Additionally, those with high knowledge of the technology were more supportive of it than those with less knowledge.
"The public may be split along lines of religiosity or knowledge with regard to what they think about the technology and scientific community, but they are united in the idea that this is an issue that requires public involvement," says Scheufele. "Our findings show very nicely that the public is ready for these discussions and that the time to have the discussions is now, before the science is fully ready and while we have time to carefully think through different options regarding how we want to move forward."
Creative commons
https://www.bioedge.org/images/2008images/FB_gene_editing.jpg
gene editing
germline therapy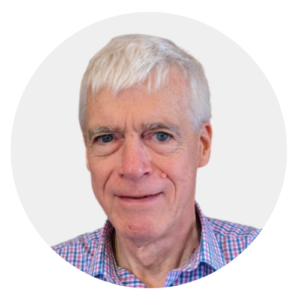 Latest posts by Michael Cook
(see all)