BioEdge celebrates its 200th anniversary today. We launched the newsletter at a propitious time — in August 2001, the week after US President George Bush decided to restrict Federal funding for embryonic stem cells. Apart from the war in Iraq, this move has proved to be one of his most controversial decisions — and one which put bioethics on the front page of newspapers around the globe.
Since then, nearly every week, our subscribers have received a summary of recent developments around the world. We have always felt that the fundamental issue in bioethics is not protocols and standards, but what it means to be a person. From this point of view, bioethics involves the most exciting and influential issues of our times. We are proud to offer our subscribers a hand as they negotiate their own way through the thickets of controversy.
In the coming year we hope to improve our website and some technical features of the newsletter. If you have any suggestions, we'd love to hear from you.
As a subscriber, you may know of others who might like to receive BioEdge. Please let them know about it, or send us their addresses and we will email them an invitation to join the mailing list. At the foot of this week's issue are a few persuasive testimonials from satisfied readers.

MENTALLY ILL HAVE A RIGHT TO KILL THEMSELVES,
SAYS SWISS SUICIDE MENTOR
After helping 450 people to die since 1998, Ludwig Minelli, the 74- year-old Swiss head of the suicide association Dignitas, believes that it is time to expand. In an extended interview with the London Sunday Times Magazine, he says that assisted suicide should be readily available even to those who are not terminally ill and to the mentally ill. "The idea of a terminal illness as a condition for assisted suicide is a British obsession," he says.
The normally reclusive Minelli spoke candidly with the Times reporter, Jocasta Shakespeare. He told her that he supports assisted suicide even for people with Alzheimer's. "We never say no," he says. "Even those suffering from Alzheimer's will have lucid moments in which they may choose to die once a certain point has been reached, such as when they can no longer recognise their children."
It is important for potential suicides to seek technical help, says Minelli, as it is easy to bungle the job. Offering information about effective methods helps to prevent failed suicides from living on as vegetables and the "huge collateral damage" of emergency services, police and medical treatment.
Swiss law permits assisted suicide, but the clients of Dignitas still need to get a doctor's prescription for a lethal dose of sodium pentobarbital. Minelli is challenging this restriction. He is supporting a lawsuit by a man with manic depression who wants to die without a prescription. "If we lose, I'll take the case to Strasbourg [the European Court of Human Rights]," he says. "I tell members suffering from mental illness: I am fighting for your freedom." Although he has helped 42 Britons to die, Minelli is sure that he will not be prosecuted by British authorities. All the key witnesses are either his trusted collaborators or dead.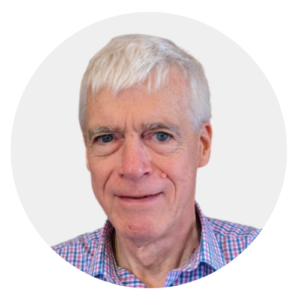 Latest posts by Michael Cook
(see all)