Two women convicted of "mercy killing" by Australian court
Nitschke breaks into tears
Much to the distress of the Australian euthanasia lobby, two women have been
found guilty of the mercy killing of an elderly man with Alzheimer's disease.
Former Qantas pilot Graeme Wylie died of an overdose of the lethal drug Nembutol
in 2006. He was 71. The drug had been purchased by a long-time friend,
75-year-old Caren Jennings. It was administered to him by his partner of 18
years, 59-year-old Shirley Justins. Both are members of the euthanasia group
Exit International. Ms Jennings was convicted of being an accessory to
manslaughter and Ms Justins of manslaughter.
Mr Wylie's Alzheimer's was so advanced that as long ago as 2005 even the
Swiss assisted suicide organisation Dignitas refused to help him because of his
reduced mental capacity. Four months before he died, alleged the prosecutor at
the trial, he could not remember the number or sex of his children or his own
birthday. Nonetheless, the two women said that they were simply helping him to
carry out his own wish to commit suicide. Finally, Ms Justins placed a bottle of
Nembutol in front of him and said, "This will relieve your pain."
Suspicion fell on Ms Justins when it emerged that Mr Wylie had changed his
will a week before his death in her favour, leaving her A$2.2 million and his
two daughters by a previous relationship only $100,000 each. Police also alleged
that she had been in touch with a lesbian lover in Germany when she was planning
her partner's trip to Switzerland.
Australia's most prominent euthanasia campaigner, Dr Philip Nitschke – who
had discussed "options" for Mr Wylie with the two women at one stage – broke
down in tears after the "disgusting" verdict. It meant, he declared indignantly,
that people with dementia would have to "end their lives before their time" to
ensure that their helpers were not charged with murder. He now plans to advise
people with Alzheimer's who are contemplating suicide not to be tested. "Don't
go to your doctor. Don't have the tests… and if you do have the tests done that
show you're starting to lose mental capacity, make sure it is not recorded." ~
Exit
International website; Australian newspapers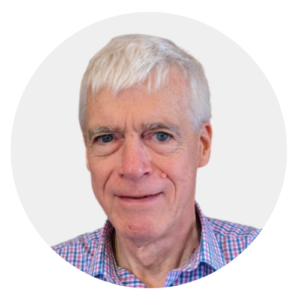 Latest posts by Michael Cook
(see all)