UK conference studies reality of Belgian euthanasia
Early in November a conference at St Mary's University, London, brought together experts to discuss future directions.
Kevin Chalmet before his death from euthanasia
Brittany Maynard, the American woman who announced the date of her assisted suicide through YouTube, has been a media sensation in the US and around the world. In Belgium, the news would have barely made page 4 or 5 in local newspapers. Chronicles of deaths foretold are so common that they have shrunk to 3 or 4 paragraphs.
This week a 34-year-old fireman suffering from a rare brain tumour, Kevin Chalmet, was euthanased. He invited everyone to bid him farewell, but only his girlfriend, parents and sister were there at the end – and a well-known local comedian and cartoonist who sketched his death agony from a corner.
It is the routine aspect of Belgian euthanasia which disturbs local and international observers. Early in November a conference at St Mary's University, London, brought together experts to discuss the phenomenon. Here are a few of the highlights, pending publication of the proceedings.
Oncologist Benoit Beuselinck, of Belgium's largest cancer centres, discussed the impact of euthanasia legislation on cancer specialists. Since the underlying cause of 73% of euthanasia cases is cancer, oncologists receive the most euthanasia requests. Bioethicist Chris Gastmans, discussed euthanasia of persons with severe dementia based on their advance directives.
Scottish bioethicist Calum MacKellar conducted a "horizon scanning" exercise to guess what consequences the normalisation of euthanasia will have in Belgium. Trevor Stammers studied a trend in combining transplants of vital organs with euthanasia. Some experts have argued that there is a moral imperative to dispense with the dead donor rule in some cases. Though the numbers are small, a quarter of lung transplants after cardiac death currently come from euthanasia donors.
Bioethicists Sigrid Sterckx and Kasper Raus reported on the use of continuous sedation. In Belgium, patients tend to be deeply sedated with no intention to wake them up again, and medical staff sometimes organize an official goodbye for relatives just before sedation is initiated. Unlike euthanasia, continuous sedation is not regulated and is not officially reported. This raises concerns about whether Belgian physicians are using continuous sedation to avoid onerous paperwork.
And Stefaan Van Gool, a paediatric neuro-oncologist, returned to the controversial issue of euthanasia for children. How will their mental capacity be assessed? How will undue pressure be avoided? How can the law be reconciled with the idea that impulsivity is only fully controlled after 20 or 25 years?
https://www.bioedge.org/images/2008images/Firefighter_Kevin.jpg
Creative commons
Belgium
Brittany Maynard
euthanasia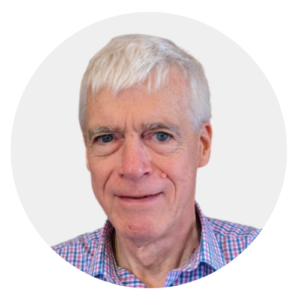 Latest posts by Michael Cook
(see all)