UK may offer free weight-loss surgery to fight epidemic
A quarter of Britons are obese, fuelling a rise in cases of type 2 diabetes, as well as heart disease, fatty liver disease and cancer.
The UK government should offer free weight loss surgery to thousands more people in order to tackle an epidemic of type 2 diabetes, according to expert advice.
A quarter of Britons are obese, fuelling a rise in cases of type 2 diabetes, as well as heart disease, fatty liver disease and cancer. Last year, 6,500 weight loss procedures were performed. Another 5,000 weight loss surgeries will be carried out each year if the government accepts the advice of the National Institute for Health and Care Excellence (NICE).
Dr Rachel Batterham, Head of Obesity and Bariatric Services at University College London Hospital Trust, says "The health benefits of weight loss surgery are so great that it should be considered as part of the treatment for obese diabetics. The earlier you have the surgery in your diabetes course, then the more likely you are to have remission or a really good improvement."
NICE says that 10% of the budget of the National Health Service is currently spent on diabetes and its complications. Surgery could pay for itself in two or three years. According to a report from McKinsey consultants, obesity now costs the UK nearly £47bn a year, more than armed violence, war and terrorism.
Weight-loss surgery is a drastic, but necessary, remedy, says Professor Jane Ogden, of the University of Surrey.
"In an ideal world people would eat less, do more and stay a healthy weight. Grab bags, takeaways, fizzy drinks and fast food would never have been invented and well lit cycle paths and wide pavements would make getting in the car a treat reserved for special occasions. But those days are gone and today's world makes it so hard to eat less and so easy to do nothing that even with the greatest will in the world many people struggle with their weight."
However, NICE and media reports skirted around the traditional bioethical discussion of bariatric surgery, especially for adolescents. In 2010 the American Journal of Bioethics had a special issue on the challenge of obesity and noted:
"Bariatric surgery is particularly interesting because it uses surgical methods to modify healthy organs, is not curative, but offers symptoms relief for a condition that it is considered to result from lack of self-control and is subject to significant prejudice. Taking the reviewed ethical issues into account is important when meeting persons eligible for bariatric surgery, as well as in the assessment of and decision making on surgery for obesity."
Interestingly, the NICE guidelines do not discuss obesity as an ethical issue, but only its economic benefits.
https://www.bioedge.org/images/2008images/muffin-top.jpg
Creative commons
bariatric surgery
obesity
UK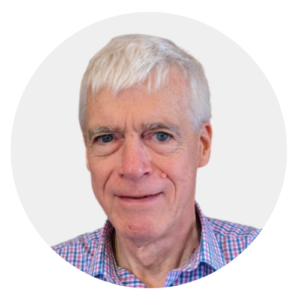 Latest posts by Michael Cook
(see all)