UK Parliament passes radical changes to fertility law
rime Minister supports controversial bill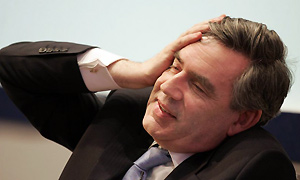 In a milestone vote on "some of the most important… matters of conscience for almost a generation," in the words of the Daily Telegraph, the British Parliament has passed legislation enabling the creation of part-animal, part-human embryos. An amendment to ban hybrids was lost on a conscience vote of 336 to 176 in the House of Commons.
In a separate vote, a bid to ban the creation of "saviour siblings" was also defeated 342 votes to 163. This will allow parents of children with serious genetic illnesses to create IVF babies whose tissues can be used to cure the sick child.
And in a third controversial issue, Parliament voted by 290 to 222 to eliminate the "need for a father" to be involved in the creation of an IVF baby. Instead clinics must consider the need for a "supportive parenting and a father or male role model". The Health Minister, Dawn Primarolo, said that "It is the government's view that all parents accessing treatment would be assumed to be supportive parents unless there was evidence to the contrary."
As BioEdge went to press, the fourth issue, whether the upper limit for abortion should be lowered from 24 weeks to 22 or 20 weeks, had not yet been voted on.
Sir Leszek Borysiewicz, the chief executive of the Medical Research Council, was delighted with the approval of hybrid embryos. "This vote is good news," he said. "If the bill proceeds to law unaltered, the ability for scientists to use human admixed embryos will help to keep the UK at the forefront of international efforts to harness the potential of stem cell research for the benefit of human health."
The Prime Minister, Gordon Brown, whose poll ratings are around ankle level at the moment, made a strong plea for the bill in an impassioned article in the Observer: "Let me be clear: if we want to sustain stem cell research and bring new cures and treatments to millions of people, I believe admixed [hybrid] embryos are necessary. The question for me is not whether they should exist, but how their use should be controlled.
"The doctors and scientists I speak to are committed to what they see as an inherently moral endeavour that can save and improve the lives of thousands and, over time, millions of people. They believe they can combine this work with a deep commitment to the highest ethical standards and a sincere respect for religious beliefs."
Although politicians and the media have framed the debate as Religion versus Science, a letter in the London Times shows that a number of scientists are sceptical: "There is no demonstrable scientific or medical case for insisting on creating, without any clear scientific precedent, a wide spectrum of human-non-human hybrid entities or "human admixed embryos." The 16 signatories were from Europe, the UK, the US and Australia. ~ Guardian, May 19; Reuters, May 19; London Telegraph, May 20;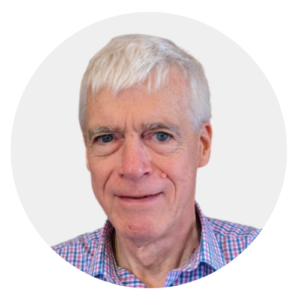 Latest posts by Michael Cook
(see all)