UK WOMAN DENIED ACCESS TO FROZEN EMBRYOS
The fate of frozen embryos hit page one in Britain last week with a sobbing woman begging her former boyfriend to allow their 5-year-old IVF embryos to be implanted in her womb. Natallie Evans accused Howard Johnston of despicable pettiness after she lost her appeal to the European Court of Human Rights. "He knew what he was going into when we first went into IVF," she said. "He chose to become a father the day we created embryos. He's being very mean. He's stopping me becoming a mother." After a battle with ovarian cancer, she can no longer have children.
But Mr Johnston, who broke up with Ms Evans about four years ago, looks at the situation differently: "I did not want a child of mine growing up not knowing who I was and in an environment I have no control over." In Strasbourg, the judges expressed "great sympathy" for Ms Evans's plight, but stated that the male donor's rights were no less worthy of protection than the female's.
In an op-ed in the London Telegraph a doctor, Max Pemberton, observed that the headline-grabbing battle reminded him once again of our unreasonable obsession with our genetic heritage. He suggested that Ms Evans adopt a child: "Have we not mistaken the overwhelming desire to bring up a child and share in its life with the intellectual concept of genetic heritage?"
The case was a dramatic example of the additional complication that IVF has introduced into already tangled contemporary relationships. Both Ms Evans, who has been married twice before, and Mr Johnston have now re-partnered.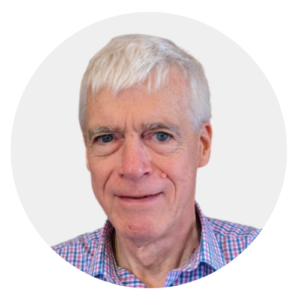 Latest posts by Michael Cook
(see all)