US bioethics commission releases report on neuroscience and law
What is the role of neuroscience in the courtroom?
On March 26 the US Presidential Commission into the Study of Bioethical Issues released the second volume of its report in developments in neuroscience. Volume II of Grey Matters: Topics at the intersection of neuroscience, ethics, and society examines three key areas in which neuroscience intersects with ethics.
Perhaps the most topical – considering media discussion surrounding the sentencing of Boston Bombing perpetrator Dzhokhar Tsarnaev, is the role of neuroscience in the courtroom. The report catalogues the various contributions that neuroscience could potentially make to our understanding of human action and the criminal mind, and also examines ethical concerns such as the potential for misinterpretation and overstatement of the implications of neuroscientific research.
Among a number of recommendations, the authors of the report call for educational tools to help judges and lawyers grasp the rudiments of neuroscience.
"Government bodies and professional organizations, including legal societies and nonprofit organizations, should develop, expand, and promote training resources, primers, and other educational tools that explain the application of neuroscience to the legal system for distribution to members of the public, jurors, judges, attorneys, and others."
The report also cautions against the perennial temptation to overstate the implications of scientific research.
"Neuroscientists, attorneys, judges, and members of the media should not overstate or rely too heavily on equivocal neuroscientific evidence to draw conclusions about behavior, motivations, intentions, or legal inferences."
In an interview with The Atlantic, Stephen Hauser of the University of California spoke of the ideal that scientists and legal practitioners should aim for:
"The key issue here is that a sophisticated knowledge of science, its strengths and limitations, is entered into the deliberative process during court proceedings. And this will require a back and forth interaction between sophisticated neuroscientists and sophisticated legal minds."
https://www.bioedge.org/images/2008images/TH_neurobalrainlaw.jpg
Creative commons
neuroethics
neuroscience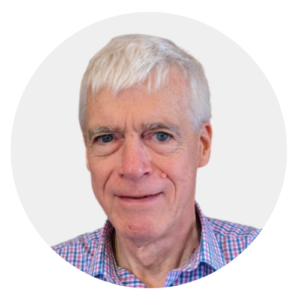 Latest posts by Michael Cook
(see all)