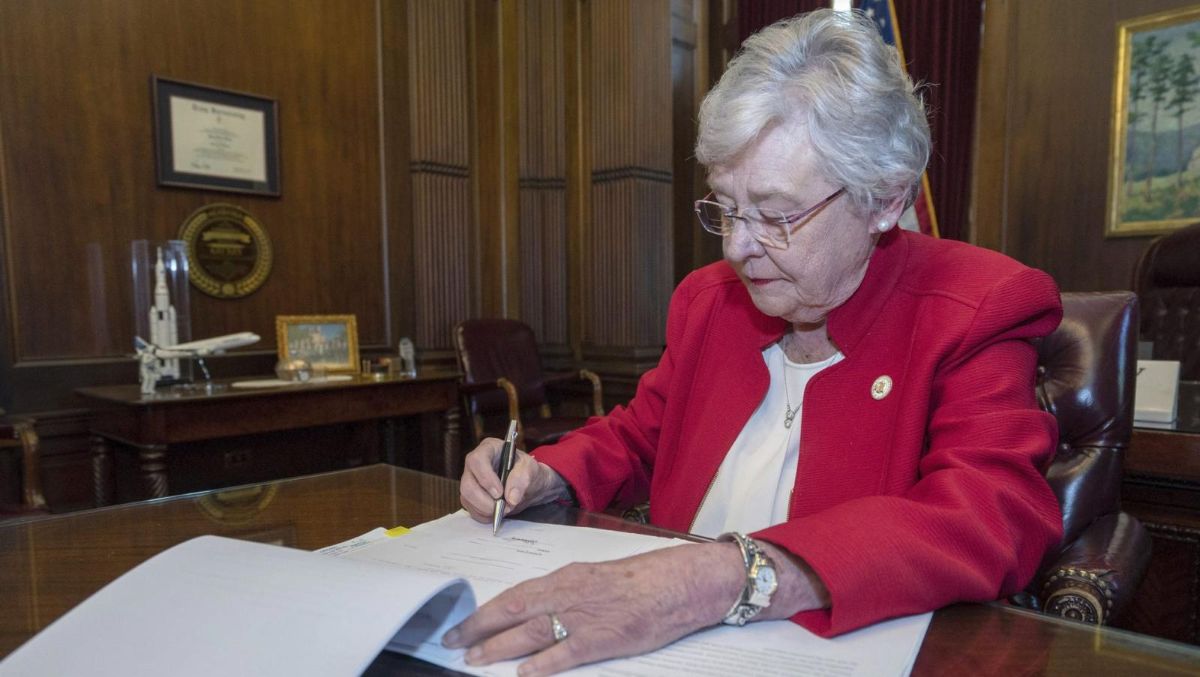 Alabama passes most restrictive abortion law in US
The ensuing debate will spill over into the 2020 election.

Alabama governor Kay Ivey signing the abortion bill
This week the American state of Alabama passed the country's most restrictive abortion law. It bans abortion in all cases, including incest and rape, except if the mother's life is in danger. Although the woman would not be penalised, the doctor's role becomes a criminal offence, with a maximum penalty of 99 years in jail.
This is the latest in a wave of anti-abortion laws passed by state legislatures. Earlier this month Georgia passed a "heartbeat bill", making abortion illegal once the foetal heartbeat is detected. This effectively pushes back the time limit for an abortion to six weeks – when many women are still unaware that they are pregnant. Ohio and Mississippi have passed similar laws.
Foes of abortion feel that a unique moment has arrived to press for a reversal of Roe v Wade, now that there are five justices in the US Supreme Court who might support it. The new laws are sure to be challenged and work their way through the appeal process to Washington.
"The heart of this bill is to confront a decision that was made by the courts in 1973 that said the baby in the womb is not a person," says Alabama Representative Terri Collins, the sponsor of the bill. "This bill addresses that one issue. Is that baby in the womb a person? I believe our law says it is. I believe our people say it is. And I believe technology shows it is."
The abortion issue is so polarised that reactions to Alabama's new law were completely predictable. It was described as "shameless", "outrageous", and "irresponsible" by Democrats and will almost certainly become a campaign issue next year. Democrat candidates queued up to denounce it. Senator Elizabeth Warren called it "an unconstitutional attack on women"; Senator Kamala Harris said "women's health care is under attack"; Senator Kirsten Gillibrand described it as "a war on women".
Ironically, many news stories carried a picture of Alabama's woman governor, Republican Kay Ivey, signing the bill. However, Republicans were not all pleased with Alabama's strategy, deeming it too extreme. Federal House Minority Leader Kevin McCarthy believes that it goes too far.
Michael Cook is editor of BioEdge
Creative commons
https://www.bioedge.org/images/2008images/FB_kay_ivey_1_(1).jpg
abortion
alabama
supreme court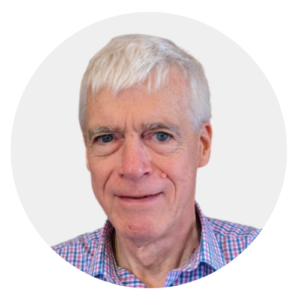 Latest posts by Michael Cook
(see all)