British mum tells of perils of surrogacy
Wendy Reid wanted to bring happiness to another couple. But everything went wrong.
Another dispatch from New Frontiers of Reproduction, this time from Britain. This week the Daily Mail (UK) painted a dismal picture of the misery of an altruistic surrogate mother, Wendy Reid. (Link no longer available.)
Ms Reid told freelance writer Alison Smith-Squire that she decided in 2012 to become a surrogate to help an infertile couple find happiness. She was married with a child of her own and her husband agreed. Through a surrogacy website she connected with a couple in their 40s, Jane and William, and agreed to go ahead with a pregnancy – although in Britain surrogacy agreements are not legally enforceable. The cost was 7,000 pounds, mostly for expenses. So Wendy inseminated herself with sperm from William.
When a baby girl was born, Wendy experienced an overwhelming desire to keep the baby. "The only thing that stopped me from wrenching Emily from them was seeing them so besotted with her," she said.
She saw the baby every week when she gave the couple breast milk. However she became very concerned because she felt that the child was being very badly cared for. It seemed to her that she was actually starving.
So when the time came to sign the adoption papers, Wendy refused. A social worker stepped in to investigate the case. She found that Jane and William had misrepresented themselves. They were not childless. They already had three children, now in their 20s, who had been taken into care. Jane had not had a hysterectomy. Horrified, Wendy asked for custody.
But the outcome was astonishing. Jane and William were denied custody. But so was Wendy. "Social services claimed that because I'd given up Emily at birth I had a lack of emotional attachment to her." They also said that she had emotionally neglected her 12-year-old daughter because of her excitement over the baby. She could not be a fit mother, in the opinion of social workers.
So baby Emily was adopted by a couple unknown to Wendy. Not until she is 18 will she be able to access information about her birth mother. Wendy told the Daily Mail poignantly:
"I have some unwashed clothes that belonged to Emily and find comfort in holding them close to me as they still have her smell. Otherwise I cope by telling myself Emily's been given to a family who want her very much. And I console myself that I will see her again — when she is 18, she will be able to trace me. Not a day goes by when I don't think of her."
Creative commons
reproductive revolution
surrogacy
surrogacy law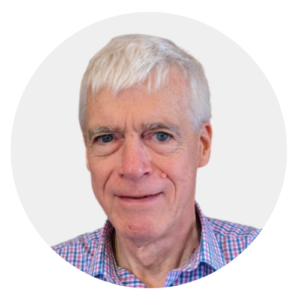 Latest posts by Michael Cook
(see all)