Thalidomide scandal continues to reverberate
A new book makes explosive claims about the business ethics of the Australian distributor of Thalidomide
Lyn Rowe was born in 1962 in Melbourne with no arms and no legs. She became a leading actor in a claim against the Australian distributor of thalidomide.
A new book makes explosive claims about the business ethics of the Australian distributor of Thalidomide. The allegations are made in Silent Shock, by Melbourne lawyer Michael Magazanik, based on an affadavit by a former company employee, Hubert Woodhouse, who is now in his 80s.
About 10,000 children were born in the 1950s and 60s around the world without arms and legs. The cause was a mystery until an Australian doctor, William McBride, discovered in 1961 that Thalidomide, a drug for morning sickness manufactured by the German pharamaceutical company Grünenthal was responsible.
In 1961, several months before the drug was finally withdrawn, Bill Poole, the head of Distillers, the company which was responsible for the drug in Australia, and his executives ignored McBride's warnings. Instead they held boozy meeting in which they discussed how the bad news would hurt sales when it became public knowledge. Meanwhile the drug was still being sold to pregnant women. Magazanik writes:
"Instead of getting thalidomide off the market immediately, Mr Poole kept promoting a drug he knew might severely damage embryos to maternity hospitals and obstetricians. He also tried to get a government subsidy for thalidomide and steadily built up a stockpile ready to flood the Australian market: 8 million pills in a Sydney warehouse, each one of which he knew might maim and kill unborn babies. And when thalidomide was exposed, Poole lied constantly to cover up his appalling, deadly behaviour, including telling bare-faced lies to the highest levels of the Australian government."
Poole has already died.
Magazanik is a lawyer with Slater+Gordon, a legal firm specializing in class action suits. He won a major pay-out for victims of Thalidomide last year in Australia. In a company press release he writes:
"When apologists say that the whole thing was an unavoidable disaster – that's rubbish. There were repeated opportunities to cut the death and injury toll short – in Germany, in Japan, in the US and in Australia. If the men at Grünenthal and Distillers hadn't been so hell bent on profit at the expense of health and safety, things could have been very different."
https://www.bioedge.org/images/2008images/TH_lyn_rowe.jpg
Creative commons
research ethics
Thalidomide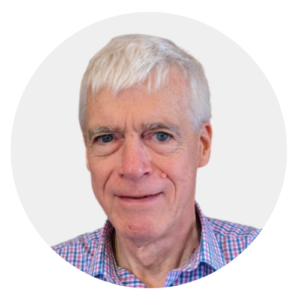 Latest posts by Michael Cook
(see all)