How far does a right to a child extend?
What happens when a commissioning parent is manifestly incapable of parenting?
Photo by KEVIN SULLIVAN / Orange County Register
Another instalment in the Reproductive Revolution, this time from California and Georgia. In 2015, 51-year-old Chester Shannon Moore Jr engaged a surrogate mother in California through a broker. He was an unusual would-be father. He is a lifelong bachelor, is deaf and non-speaking, and even struggles with sign language. But the surrogate, Melissa Cook, was not phased. She had found the experience of surrogacy fulfilling and would earn at least US$30,000. Besides, she said, "Why should a single man who is deaf, be excluded from having a family because of his disability?"
When she became pregnant with three babies, Mr Moore was troubled and asked her to abort one. She refused because she is opposed to abortion. The triplets were eventually taken back to Georgia.
But now Ms Cook is suing for custody of the children, alleging that they are terribly neglected and that Mr Moore is proving incapable of caring for them. An affidavit from Mr Moore's sister alleges that the babies sometimes have to eat off filthy floors and that their diaper rash was so bad that they had to be taken to hospital. The home is chaotic. Mr Moore's elderly parents are in terrible health and the house is thick with cigarette smoke. Often a heroin addict nephew stays there.
There seems to be very little chance that Ms Cook will win the custody suit unless she can prove that the California statute is unconstitutional. For the law is crystal-clear: Family Code 7962 states: "The surrogate, her spouse, or partner is not a parent of, and has no parental rights or duties with respect to, the child or children."
Is this a case where, in the well-known words of the Dickens character Mr Bumble, "the law is an ass"? The triplets appear to be at risk of serious harm. "Their well-being," Moore's sister says in court documents, "is far more important than the desires of an adult, or even my desire to maintain peace between myself, my parents and my two siblings."
Creative commons
https://www.bioedge.org/images/2008images/FB_melissa_cook.jpg
surrogacy
surrogacy law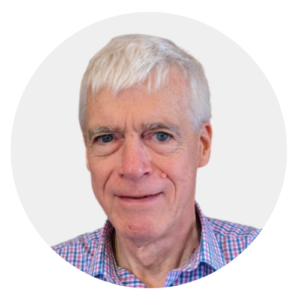 Latest posts by Michael Cook
(see all)